Unleashing Your Home's Potential: Staircase Design Ideas to Transform Your Space
The staircase, far beyond a mere utility, has the potential to become the heart of your home. A carefully planned and beautifully executed staircase design can enhance your home's aesthetic appeal, acting as a focal point that impresses guests and makes every step you take a pleasure. At Homes4India, we understand the transformative power of good design and want to help you tap into it. So, let's embark on a journey of elevating your interior design to new heights – one step at a time.
Exploring the World of Staircase Designs
There's a world of staircase design ideas waiting for you. The choice of design can transform a simple staircase into an architectural marvel. For instance, a grand, sweeping staircase can provide a sense of opulence, while a minimalist straight flight can blend seamlessly into modern interiors.
Materials Matter: Selecting the Right Substance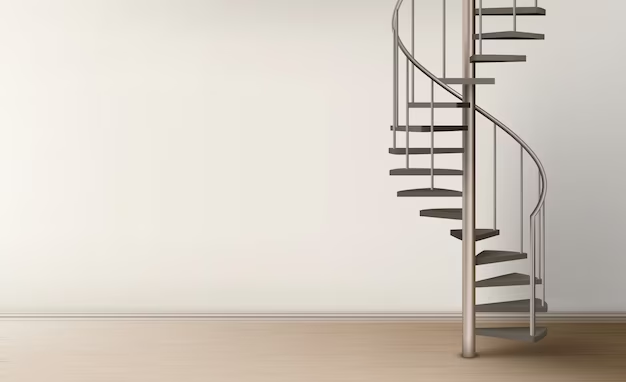 The materials you select for your staircase will have a significant impact on its overall appearance. Wood, for example, can provide warmth and elegance, while steel or glass can create a modern, industrial look.
Size and Layout: The Practicalities of Staircase Design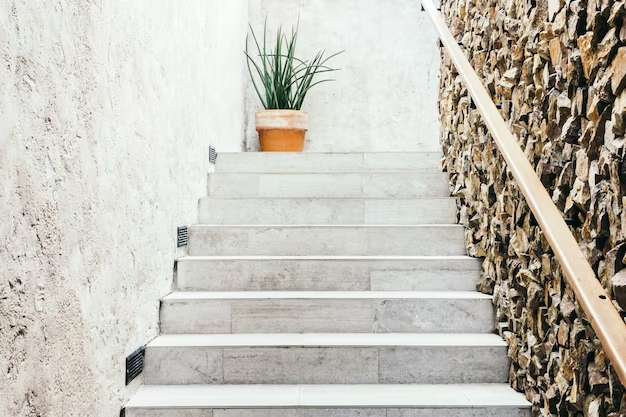 Size and layout play critical roles in ensuring that your staircase is both beautiful and practical. The dimensions need to be appropriate for the space available, and the layout should be designed with the flow of your home in mind.
Lighting Your Way: The Impact of Illumination
Lighting is a key aspect of staircase design. Not only does it ensure safety, but it can also accentuate the design of the stairs, creating a dramatic effect.
The Beauty of Balustrades
Balustrades can be a fantastic opportunity to add interest and style to your staircase. Whether you opt for sleek glass, ornate iron, or traditional wood, your choice of balustrade can make a significant impact on the overall aesthetic.
Incorporating Storage Solutions
Your staircase can offer more than just a means of moving between floors. It can also provide valuable storage space. Clever designs can incorporate under stair storage, shelving, or even hidden rooms.
Conclusion: Elevate Your Home with Exceptional Staircase Designs
With careful planning and inspired design choices, your staircase can become much more than a means of getting from one floor to another. It can transform your home, enhancing its aesthetic appeal and functionality.
FAQs on Staircase Designs
1. Can I transform my existing staircase with a new design?
Yes, existing staircases can often be transformed with careful design and craftsmanship.

2. What should I consider when choosing a staircase design?
Consider the style of your home, the available space, and your personal taste.

3. Are there specific regulations for staircase design?
Yes, there are building regulations which ensure the safety of staircase designs.

4. How do I choose the right material for my staircase?
The choice of material depends on your aesthetic preference, budget, and the style of your home.

5. Can a staircase provide extra storage space?
Yes, with clever design, a staircase can incorporate storage solutions.

Why Choose Homes4India for Interior Designs
At Homes4India, we don't just design homes, we create spaces where memories are made. Our team of experienced interior designers has the expertise and creativity to transform your home into a space that reflects your personality and caters to your lifestyle. Let us help you elevate your home's aesthetic appeal with a staircase design that's unique and inspiring.
Contact our team today and let's take the first step together towards designing your dream home.
More Blogs on Interior Designs
Elevating Beauty: Expert Guidance on Optimal Materials for a Captivating Home Facade
Illuminating Brilliance: False Ceiling Lighting Ideas to Revitalize Your Interiors
All pic courtesy: freepik.com & pinterest.com