Most Popular Interior Designs for 3BHK in India
A 3BHK flat is a dream come true for many people in India. It provides ample space for families to live comfortably and create their own personal paradise. When it comes to interior design, the possibilities are endless. From modern minimalism to traditional elegance, there are countless design styles to choose from. However, with so many options, it can be difficult to know where to start. In this article, Homes4India design team explores some of the best interior design ideas for 3BHK flats in India.
List of design ideas for a 3 room home
Minimalistic Modern Design for 3 bhk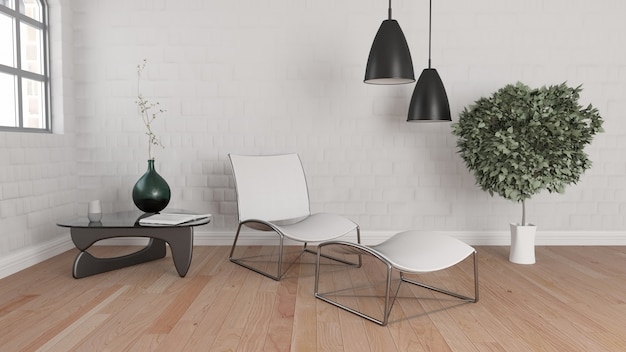 This design style emphasizes clean lines and simple shapes. The color palette is usually monochromatic and neutral, with pops of color provided by accent pieces. The focus is on functionality and simplicity, making it an ideal option for families who want a comfortable and practical living space.
Traditional Design for 3bhk
For those who prefer a classic look, traditional elegance is the perfect choice. This design style incorporates elements such as ornate furniture, intricate patterns, and elegant color schemes. The goal is to create a warm and inviting atmosphere that feels like home.
Bohemian Design for 3bhk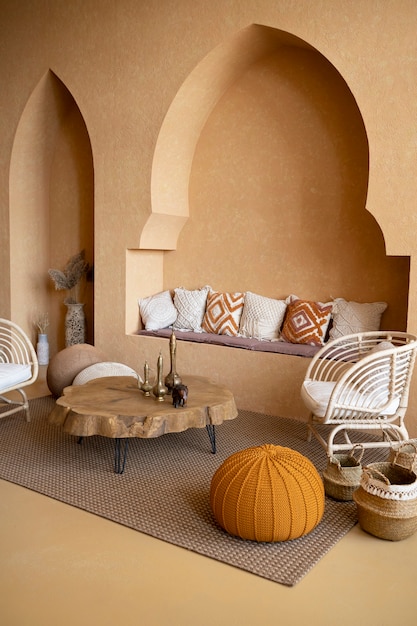 This eclectic design style combines different textures, patterns, and colors to create a unique and eye-catching space. The use of rich colors, vintage finds, and quirky accents is key to achieving a bohemian look. This design style is perfect for those who want to add a touch of personality to their home.
Scandinavian Design for 3bhk
The Scandinavian design style is characterized by its focus on simplicity, functionality, and natural materials. This design style uses a neutral color palette with pops of color provided by natural elements such as wood, plants, and textured accents. The result is a clean and inviting living space that feels both modern and timeless.
Industrial Design for 3bhk
This design style is inspired by the industrial revolution and is characterized by its use of raw materials and rough textures. The focus is on functionality and minimalism, making it a great option for those who want a functional and stylish living space.
Why Choose Homes4India to design your home?
Homes4India is a top-rated home design company that offers its clients a wide range of services to design and build their dream homes. Here are some of the reasons why you should choose Homes4India for your home design needs:
1. Experience and Expertise
Homes4India has a team of experienced and knowledgeable designers and builders who have a deep understanding of the latest design trends and construction techniques.
2. Customization
Homes4India offers a wide range of design options that can be customized to meet your specific needs and preferences. The team will work closely with you to ensure that the final design is a perfect reflection of your unique style.
3. Attention to Detail
Homes4India is known for its attention to detail and its commitment to quality. The team takes great pride in its work and will ensure that every aspect of your home design is flawless.
4. Timely Delivery
Homes4India understands the importance of timely delivery and will work closely with you to ensure that your home design project is completed on schedule.
5. Affordable Prices
Homes4India offers its services at affordable prices, making it easy for you to get the home design you want without breaking the bank.
6. Customer Satisfaction
Homes4India is committed to customer satisfaction and will do everything in its power to ensure that you are completely satisfied with the final design of your home.
So if you are looking for a reliable and professional interior designing company, look no further than Homes4India. Contact us today to learn more about our services and how we can help you design the home of your dreams!
Conclusion
In conclusion, there are many interior design options to choose from when it comes to 3BHK flats in India. From modern minimalism to traditional elegance, each design style has its own unique qualities that make it a great choice. When selecting a design style, it's important to consider your personal preferences, family needs, and the overall look you want to achieve. By choosing the right interior design, you can transform your 3BHK flat into a warm and inviting space that you'll love for years to come.
If you're looking for the best designs for your 3 BHK flat, look no further than Homes4India. Contact us today to schedule a consultation and discover why we're the premier choice for interior designs in India.
Frequently Asked Questions on Interior Designing
1. What is the golden rule in interior design?
The concept of the "golden ratio" or the 2:3 rule is commonly used when designing a room. According to this principle, the room should be divided into two sections, with the larger section taking up 2/3 of the space and being dedicated to larger furniture items such as a sofa, bed or dining table. This creates a harmonious balance and aesthetic appeal.
2. What is included in interior designing?
Interior design is a complex and comprehensive profession that encompasses various aspects such as conceptualization, space utilization planning, inspecting the site, defining project requirements, conducting research, communicating with project stakeholders, overseeing construction processes, and ensuring the successful implementation of the design.
3. How do I plan my interior design?
Here are the step you can follow to plan your interior designing:
Develop a Financial Plan.
Assemble a Concept Board.
Identify Your Starting Point (Inspiration).
Create a Room Layout.
Select Essential Furniture Pieces.
Determine Wall Colors.
Expand Your Design.
Avoid Over-Reliance on a Single Source.
More Blogs on Interior Designs
5 Beautiful Pooja Room Designs in 2023
7 ways to make a 1BHK Interior Design Look Bigger
All image source : freepik.com & pinterest