Ingenious Ways to Partition Your Home Without Constructing Walls: Homes4India's Comprehensive Guide
Home design has transcended traditional norms, offering innovative ways to separate spaces without building solid walls. The fluidity of open-plan living can be tempered with creative partitions that maintain the spacious vibe while providing the necessary seclusion. At Homes4India, we believe in creating spaces that reflect your personality while being functional and stylish. In this article, we are introducing some inventive strategies to partition your home, without the need for constructing walls.
Bookcases: Functional and Decorative Dividers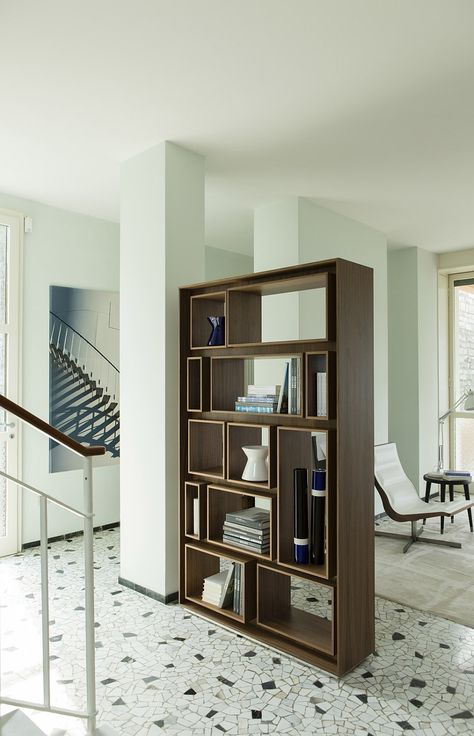 Bookcases serve a dual purpose of storage and partitioning. The open-back variety offers semi-privacy while allowing light to permeate. You can choose from various designs, sizes, and finishes to complement your interior decor. Besides books, add decorative items to inject a personal touch into your space.
Stylish Room Dividers and Screens
Room dividers and screens are portable and offer a quick and easy way to divide space. They come in different materials like wood, metal, glass, and even fabric, each adding a unique aesthetic value. Screens with intricate designs can also serve as the room's focal point.
Decorative Curtains and Drapes
Curtains aren't just for windows. They can be used as partitions, offering flexibility to separate or connect spaces as needed. Light, airy curtains give a soft, romantic feel, while heavy, dark ones provide a sense of complete separation.
Plant Dividers: Green and Serene
Plants provide a green and serene way to partition spaces. Use a row of tall indoor plants or a vertical garden to create a lush, living wall. They not only improve air quality but also add a refreshing touch to your interiors.
Partition with Area Rugs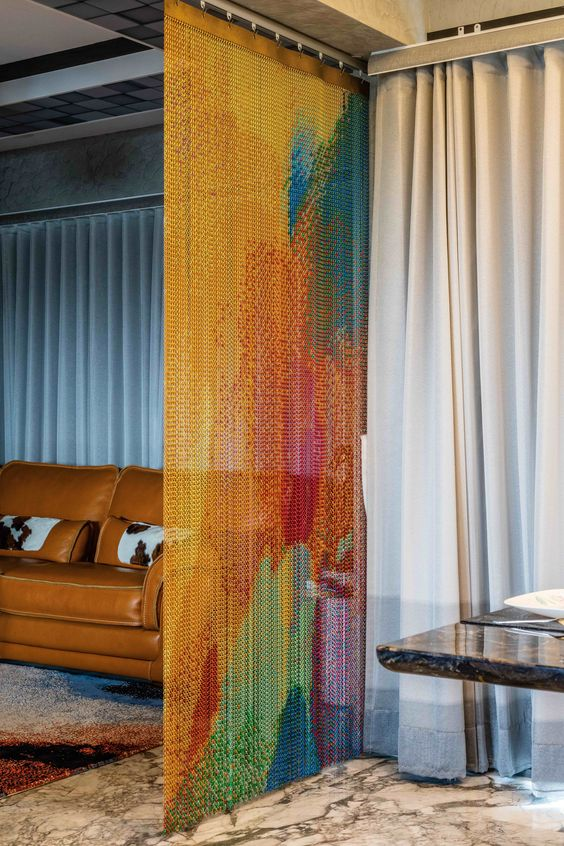 Using different area rugs can visually separate spaces without needing physical partitions. They can help distinguish between a reading area, a lounging area, and a dining area, for instance, in an open-plan living room.
Open Shelving Units
Open shelving units act as a semi-transparent partition while providing extra space for displaying decor or storing items. You can coordinate the items on the shelves with the overall color scheme of the room for a well-put-together look.
Glass and Acrylic Panels
Glass and acrylic panels allow light to flow through while demarcating different areas. They maintain an open feel while offering a clear distinction between spaces. Frosted glass panels add a level of privacy when needed.
Conclusion: Embrace Fluid Living Spaces
In the modern world, home layouts are increasingly leaning towards open and fluid spaces. Using smart, innovative partition solutions, you can carve out independent areas within this openness. This way, you create spaces that adapt to your needs while retaining a sense of connection.
Frequently Asked Questions
Can I use more than one type of partition in my home?

Yes, you can use a mix of partitions in different areas of your home based on functionality and aesthetics.


Are these partitions permanent?

No, the beauty of these partitions is their flexibility. You can move, remove, or change them as needed.


Can these partitions block noise?

While they offer visual separation, these partitions don't block noise as effectively as solid walls.


Are plant dividers high maintenance?

The maintenance depends on the plants you choose. Opt for indoor plants that require less care.


Can I customize my glass or acrylic panel partitions?

Yes, these panels can be custom-designed to align with your home's interior design theme.

Why Choose Homes4India for Interior Designs?
At Homes4India, we believe in translating your dreams into reality. Our team of expert interior designers go above and beyond to create designs that mirror your taste while incorporating the best of functionality and style. With us, you get personalized service tailored to your specific needs and preferences. We pride ourselves on our attention to detail, commitment to quality, and customer satisfaction. From spatial planning to the selection of partitions, every aspect is handled with utmost professionalism. So why wait? Give your home the Homes4India touch today.
Contact us to get started!
More Blogs on Interior Designs
Enchanting Jali Designs to Transform Your Home Dividers
Spectacular Wash Basin Designs for the Modern Indian Home
All pic courtesy: freepik.com & pinterest.com