A house cannot be a home without positive energy. According to traditional beliefs, every home has a unique type of energy.
There is an energy field around a house that has an impact on its occupants. 
So, it's important to understand how Vastu affects your home if you want to make it a place of peace and happiness. 
Relocating into a ready-to-live house may not require architectural changes. Here are some tips from experts for striking the ideal balance.
Vastu for the Main Entrance
The main entrance to a house is where energy enters a home, according to Vastu Shastra, as well as the family. 
The main entrance should face north, east, or north-east because it is thought of as the "gateway to success and progress in life."
You must face north, east, or north-east when you exit the building through the door. 
For your home's front door, you should use wood of the highest quality. The tallest and most attractive door in your home should be this one.
Also,
Avoid putting any fountains or other decorative water features outside the front door.

Keep trash cans and shoe racks away from the entrance.

There shouldn't be a bathroom close to the entrance.

Give the main building a well-lit entrance.

A black front door is not recommended.

By adding lovely nameplates, you can give your door a lucky appearance.

Animal statues and figurines should not be placed near the entrance.

Your front door should open in a clockwise direction.
Vastu for the Living Room
 
The living room is where most activities take place in a house.  A good (or bad) first impression is made by a warm entrance to a social gathering.  Keep your living room tidy.
More Vastu-compliant recommendations for the living room are provided below.
The best direction to face your living room is east, north, or north-east, although facing north-west is also beneficial.
It's wise to keep large pieces of furniture facing west or south-west in the living room.

Install all of your household's gadgets in the room's southeast corner.

If there are mirrors, they should be placed on the north wall of the space.
Vastu for Bed Rooms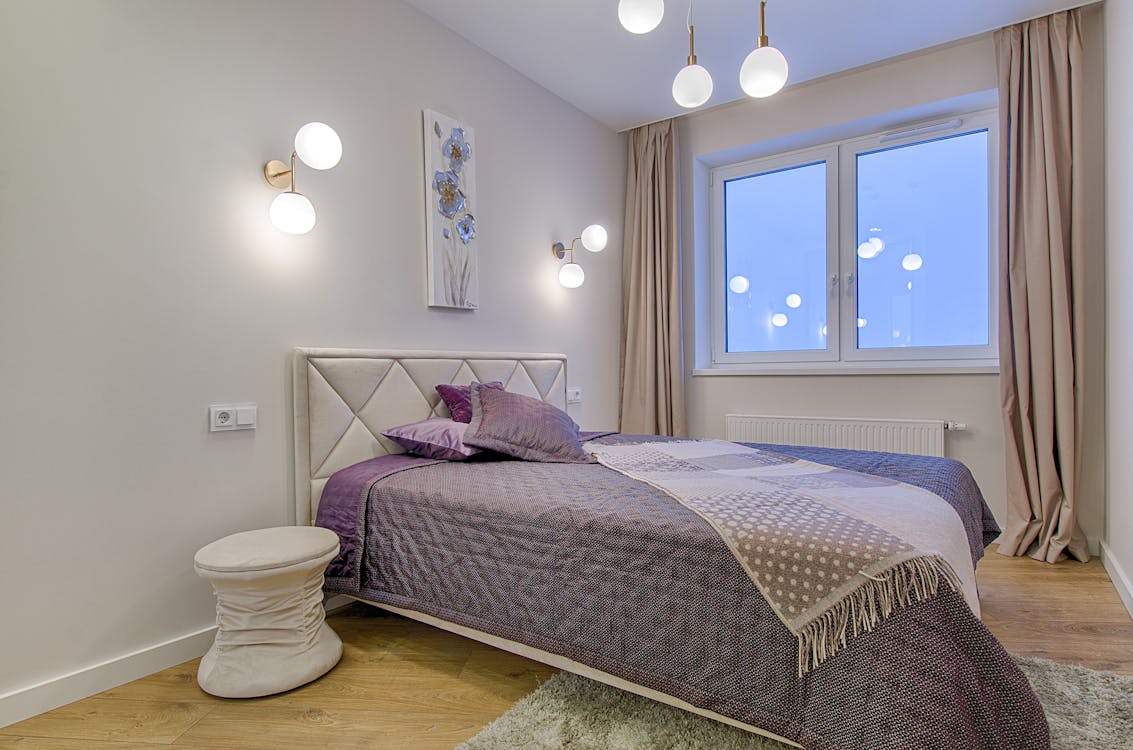 Your life can change for the better with the smallest of actions.  A couple's bedroom can, in accordance with Vastu Shastra, generate a positive energy and even enhance their interactions.
You can improve the energy in your bedroom by following the advice that follows:
A bedroom with a south-west facing window is ideal because it promotes health.
Your head should be turned toward the west, and the bed should be in the southwest corner of the room.

The northeast and southeast corners of your home shouldn't be where you put your bed. These directions may cause health problems.

A television or mirror should not be located behind the bed.

Your reflection shouldn't be seen while you're in bed because it might lead to disputes and other domestic commotion.

Black should not be painted on walls because it absorbs negative energy.  Neutral or earthy colors will emit positive energy instead.

Avoid using fountains, paintings of water, or temples in the bedroom as they can trigger emotional outbursts.

By utilizing mood lighting and burning aromatic oils, you can create a tranquil oasis.
We hope that this article has helped you understand what Vastu Shastra is all about.
Vastu is followed in all of our residential and commercial architectural and interior designs to give you a positive and energy-filled living space.
To talk to our interior design and architectural experts, request a call back.
Further Reading
How to make a Vastu Positive Home – Kitchen, Bathroom, Toilets
How to make a Vastu Positive Home with Colours