Navratri Decoration Ideas For Your Home 2023: A Fusion of Tradition and Contemporary Elegance
The festival of Navratri, celebrated with great fervor across India, marks the beginning of most awaited festive seasons. As homes get draped in vibrant colors, the joy and devotions multiply. This year, Homes4India brings to you modern twists to traditional Navratri decorations, ensuring your home isn't just a space, but a spectacle.
The Revival of Traditional Patterns
Gone are the days when plain rangoli designs ruled Navratri. By integrating geometric patterns with traditional motifs, your floor can mirror art galleries, creating an elegant fusion of old-world charm with a contemporary feel.
Incorporating Sustainable Elements
This Navratri, think green! Using sustainable materials for your decorations such as biodegradable items or upcycled products not only beautifies your space but also minimizes environmental impact.
The Grandeur of Lighting
Candles, diyas, and fairy lights add a touch of magic. Experiment with colored lights or LED candles that change color, giving your home a dynamic, festive aura.
Theme-Based Pooja Rooms
Dedicate a space in your home for divine blessings. Themes like 'Nine Avatars of Durga' can offer a unique touch to the Pooja room, making every night of Navratri special.
Floral Fantasies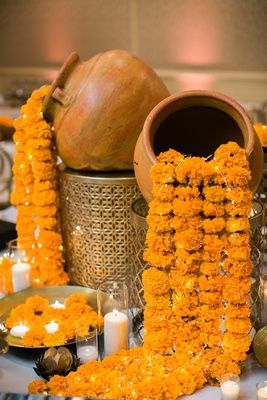 Intertwine traditional marigold with roses, lilies, and orchids. Create hanging floral chandeliers or wall arrangements for that refreshing fragrance and mesmerizing beauty.
The Elegance of Fabric Drapes
Silk, chanderi, or even cotton; drapes add a royal touch. Mix and match colors, or go for traditional Bandhani or Ikat prints for that festive charm.
Centerpieces That Steal the Show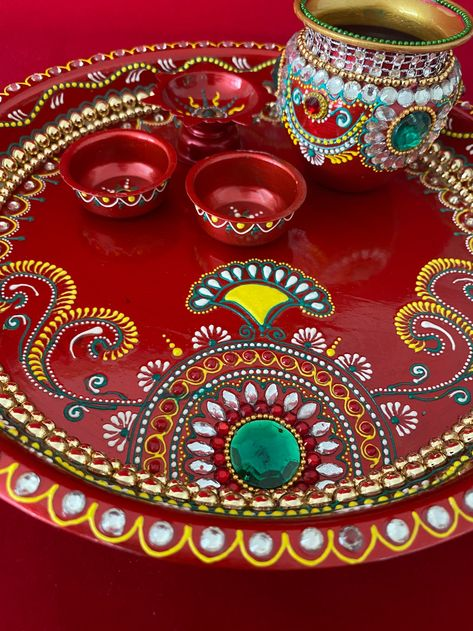 From traditional kalash to modern artistic pieces, having a centerpiece in your living room can act as a focal point, drawing your guests' attention and admiration.
In Conclusion
Navratri is not just a festival; it's an emotion that resonates with millions. With these decoration ideas, not only will your home resonate with festive vibes, but it will also stand out, making it a memorable Navratri for you and your loved ones.
Frequently Asked Questions on Navratri Decoration
How can I make my rangoli designs last longer?
One can use white powder as a base for the rangoli, ensuring the colors remain vibrant for days.

Is it sustainable to use fresh flowers every day?
While fresh flowers have their charm, one can opt for high-quality artificial flowers, which are reusable and give a fresh look.

Can I incorporate metallic elements in my decorations?
Absolutely! Brass lamps or metallic figurines can add a touch of sophistication to your decor.

Are colored lights safe to use indoors?
Yes, ensure they are of good quality and keep them away from flammable materials.

How can I make my Pooja room smell divine?
Using natural incense sticks or aromatic candles can fill your Pooja room with a divine fragrance.
Why Choose Homes4India for Interior Designs?
At Homes4India, our design philosophy intertwines tradition with modern aesthetics. We understand the pulse of Indian festivals and ensure our designs resonate with your festive emotions, making each celebration unique and memorable. Our team of expert designers is dedicated to bringing your vision to life, be it for Navratri or any other occasion. Elevate your festive experience with Homes4India. Connect with us now!
More Blogs on Interior Designs
Wardrobe Colour Combinations: Elevate Your Space's Aesthetics
The Ultimate Guide to Modular Kitchen Accessories in India (2023 Edition)
All pic courtesy: freepik.com, wikipedia & pinterest.com