Wardrobe Colour Combinations: Elevate Your Space's Aesthetics
Introduction
Colour plays a vital role in our lives, shaping our emotions, moods, and overall ambiance of a room. Wardrobes, as dominant furniture pieces, require meticulous colour consideration to ensure they enhance a room's aesthetics and resonate with your personal style. As we step into the world of wardrobe colour combinations, we guide you through transformative ideas that harmonize style and functionality.
Classic Monochrome
Black and white – the epitome of timeless elegance. A monochrome wardrobe oozes sophistication. The sharp contrast between black and white ensures compatibility with various room aesthetics, providing a neutral yet captivating palette.
Pastel Charm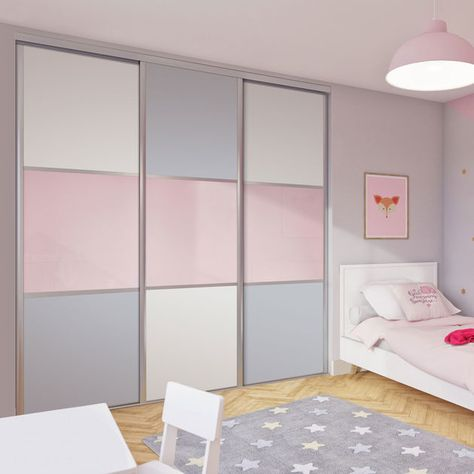 Pastel hues bring a calming aura. When combined thoughtfully, pastels can evoke a serene and minimalist aesthetic. Lavender combined with muted rose or a soft aqua teamed with pale yellow can render a dreamy atmosphere.
Rich Wood and Gold
Classic wood tones combined with gold accents scream luxury. Dark woods like mahogany paired with gold handles or embellishments can make your wardrobe the statement piece of your bedroom.
Vibrant and Bold
For those who desire a pop of color, bold combinations like royal blue with mustard or deep purple with emerald green can uplift the room's energy. These choices reflect a vivacious personality.
Neutral Colors
A palette consisting of beige, taupe, and greys lends a sophisticated touch. When combined, these hues evoke a sense of tranquility and modernism, fitting perfectly in a contemporary setting.
Vintage Greens and Creams
Emerald or olive greens paired with creamy whites or muted yellows transport you back in time. This combination offers a rustic charm reminiscent of vintage interiors.
The Earthy Palette
Browns, terracotta, and deep oranges represent the earth's warmth. They bring in a grounded feel and are perfect for individuals who prefer natural, warm undertones.
Conclusion
In the realm of interior design, the color of your wardrobe isn't just a reflection of your personal taste but also an echo of the room's overall mood. The right combination can either make a bold statement or meld seamlessly into your room's ambiance. Thus, choosing wisely is paramount.
FAQs on Wardrobe Colour Combinations
What's the trending colour combination for 2023?
The fusion of pastel tones with gold accents is gaining traction in 2023.

How do I choose a colour palette if I have a smaller room?
Opting for lighter hues or monochromatic schemes can make smaller spaces appear more spacious.

Can I mix patterns with solid colours for my wardrobe?
Absolutely! Patterns, when paired correctly with solid tones, can elevate the aesthetic appeal.

What colours are best for a minimalistic design?
Neutral nudes, whites, and soft greys dominate the minimalist design spectrum.

Are dark wardrobes a good choice?
While dark wardrobes add a luxurious touch, ensure your room gets ample light to avoid a "boxed in" feel.

Why Choose Homes4India for Interior Designs
Navigating the vast world of interior design can be overwhelming. At Homes4India, we marry style with functionality, curating spaces that mirror individual personalities and needs. Our expertise in discerning the latest trends ensures your home remains not only timeless but also uniquely you. Discover the Homes4India difference and allow us to transform your space.
Reach out to us, and let's craft a home that tells your story.
More Blogs on Interior Designs
Navratri Decoration Ideas For Your Home 2023: A Fusion of Tradition and Contemporary Elegance
The Ultimate Guide to Modular Kitchen Accessories in India (2023 Edition)
All pic courtesy: freepik.com, wikipedia & pinterest.com