The Ultimate Guide to Modular Kitchen Accessories in India (2023 Edition)
In modern homes, modular kitchens have emerged as the epicenter of style, functionality, and efficiency. As kitchen designs evolve, so does the range of accessories available, enabling homeowners to personalize their space to perfection.
At Homes4India, we understand the significance of integrating both aesthetics and utility. Let's walk through the most coveted modular kitchen accessories that are gaining momentum in India.
Pull-Out Drawers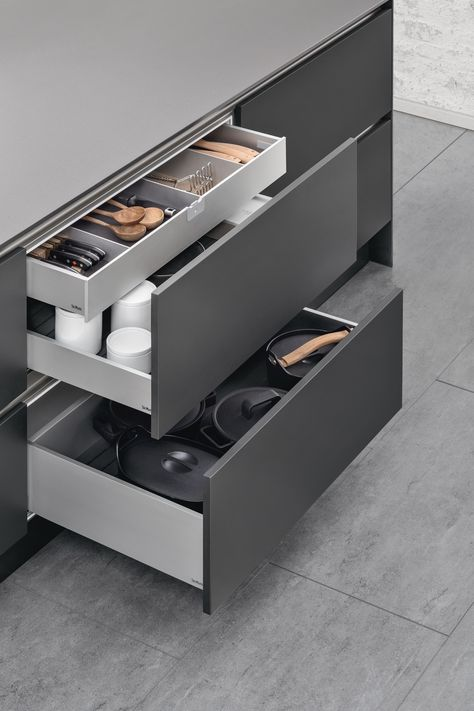 A major breakthrough in optimizing kitchen storage, pull-out drawers make accessing essentials a breeze. These ergonomic drawers allow users to organize items systematically, ensuring everything from spices to pots is just a hand-reach away.
Corner Storage Units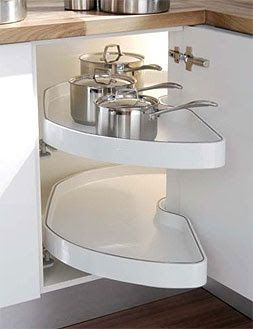 Making the most of those tricky corners, these units transform wasted spaces into functional storage. Be it the carousel trays or the swing-out units; these accessories are a boon for compact kitchens.
Built-In Waste Bins
Hygiene takes the forefront with built-in waste bins. Concealed within cabinetry, they offer segregation options and ensure the kitchen remains odor-free and decluttered.
Tall Pantry Units
For homes with a flair for bulk storage, tall pantry units come as a savior. With multiple shelves and pull-out systems, they ensure ingredients are fresh and well-organized.
Cutlery Trays and Organizers
No more jumbled spoons or knives. These organizers not only protect the cutlery from scratches but also offer a dedicated space, making meal prep efficient.
Plate Holders and Dish Drainers
Designed to streamline the dishwashing chore, these holders ensure that plates and bowls dry faster, remain chip-free, and are ready for the next meal.
Under-Sink Organizers
Often neglected, the space under the sink can be a goldmine for storage. With dedicated organizers, one can easily store cleaning agents, scrubs, and even spare utensils.
Concluding Thoughts
As the kitchen evolves into a space of socializing and bonding, having it well-organized becomes paramount. These accessories not only revamp the aesthetics but also amp up the functionality, catering to diverse cooking styles and preferences.
FAQs on Modular Kitchen Accessories
What's the latest trend in modular kitchen accessories?
Integrated technology is weaving its magic. From remote-controlled pull-outs to sensor-based lighting, tech-integration is elevating kitchen experiences.

How often should one update kitchen accessories?
While good quality accessories have longevity, updating them every 5-7 years can refresh the kitchen's look and functionality.

Do these accessories fit all kitchen sizes?
Absolutely! One of the perks of modular accessories is their adaptability to kitchens of all sizes and layouts.

Is maintenance a hassle?
Not at all. Most accessories today come with easy-clean features, ensuring longevity and hygiene.

Can I customize these accessories?
Certainly. Customization is key to ensuring every inch of the kitchen resonates with individual needs and aesthetics.
Why Choose Homes4India for Interior Designs
In the realm of interior design, Homes4India stands out as a beacon of excellence and innovation. Our passion lies in crafting spaces that echo individuality while weaving in functionality. Every design curated by our team amalgamates the latest trends with timeless classics. But why us? Our holistic approach takes into consideration your aspirations, lifestyle, and the essence of the space to be designed. Add to that our commitment to quality and post-design support; you've got an unbeatable combination. Interested in transforming your space? Reach out to our dedicated team and let's embark on this design journey together.
More Blogs on Interior Designs
Wardrobe Colour Combinations: Elevate Your Space's Aesthetics
Navratri Decoration Ideas For Your Home 2023: A Fusion of Tradition and Contemporary Elegance
All pic courtesy: freepik.com, wikipedia & pinterest.com