This article will show you that a dining room with minimal furnishings doesn't have to be dull. There is nothing more important than sharing a meal, and perhaps some life stories, with those you care about in a minimalist dining room.
The table is the center of life; it's where friends and family gather for a hearty meal and good conversation. Focusing on lighting is the key to making a calm and cozy dining room with few pieces of furniture.  
The clean lines and uncluttered feel of minimalist dining room decor are a great way to give your home a feel that is both modern and up-to-date,  whether you prefer the mid-century modern style or something else entirely.
#1 Simple Combination Kitchen-Dining-Living Area That Fits In Small City Homes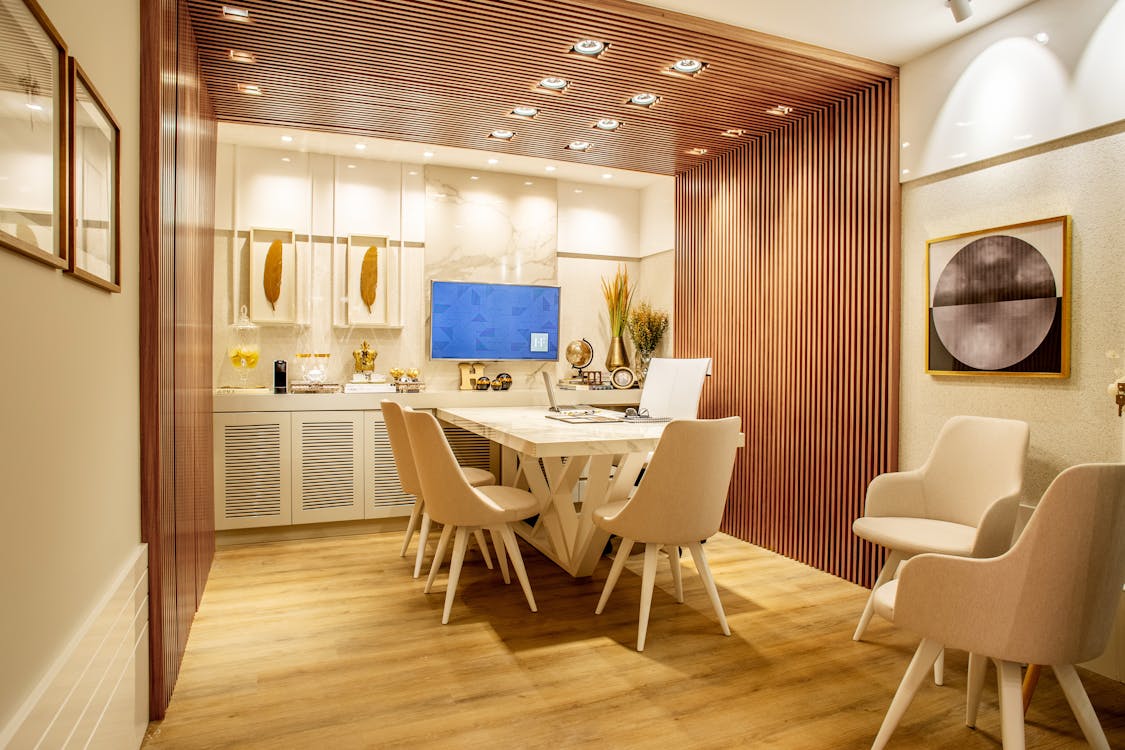 Even if you're on a strict budget and reside in a studio apartment, you can still enjoy the luxury of a separate dining area. Those table corners can be put to good use with a minimalist dining set that includes curved metal chairs.  The space behind your couch is big enough to fit a modern, minimalist dining table with four chairs.
#2 Take Advantage Of Vertical Wall Space By Installing A Slim, Collapsible Dining Table
If you're designing a kitchen for a small space, every inch counts. The foldable dining table/spice rack serves as the focal point of this L-shaped kitchen. Because of this, valuable floor area is preserved, and wall area is used effectively. The two-person table can be folded up neatly out of the way when it's not in use.
#3 Highlight your cherished furnishings with a simple dining table.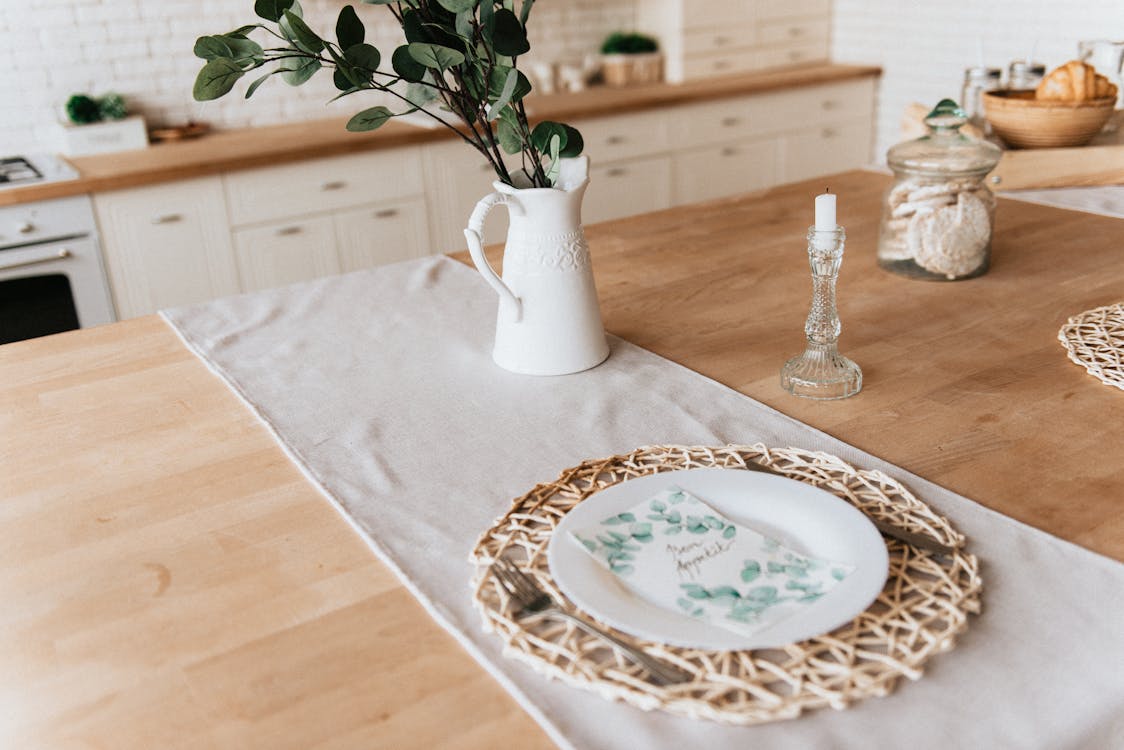 Every home has a special place that the owners put extra effort into designing and furnishing because it is their favorite room. The brown accent wall and the wooden room divider in this house go well together. To keep guests' focus on the meal at hand, you can opt for a simple wooden table and four armless chairs in a neutral color. The dining table's white laminate countertop design blends inconspicuously with its surroundings.
#4 Add Drama To A Simple Wood Dining Table With Stunning Suede Chairs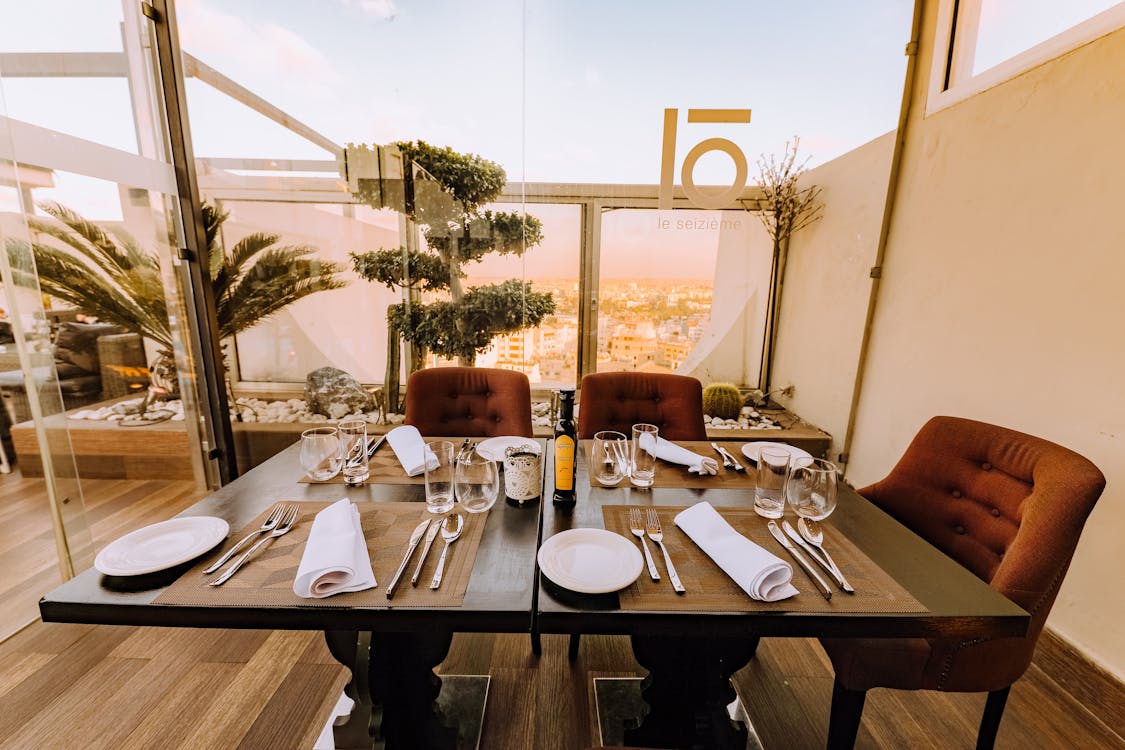 Extreme home furnishings aren't always necessary to create a stunning space. Avoid them and replace them with statement chairs in your modern dining room. The only furniture in an otherwise bare dining room are four dark green suede chairs and a stunning chandelier. The traditional dark wood dining table fits in here with the rest of the room's spare decor perfectly.
#5 Use A Simple Dining Table To Make Your Own Cafe At Home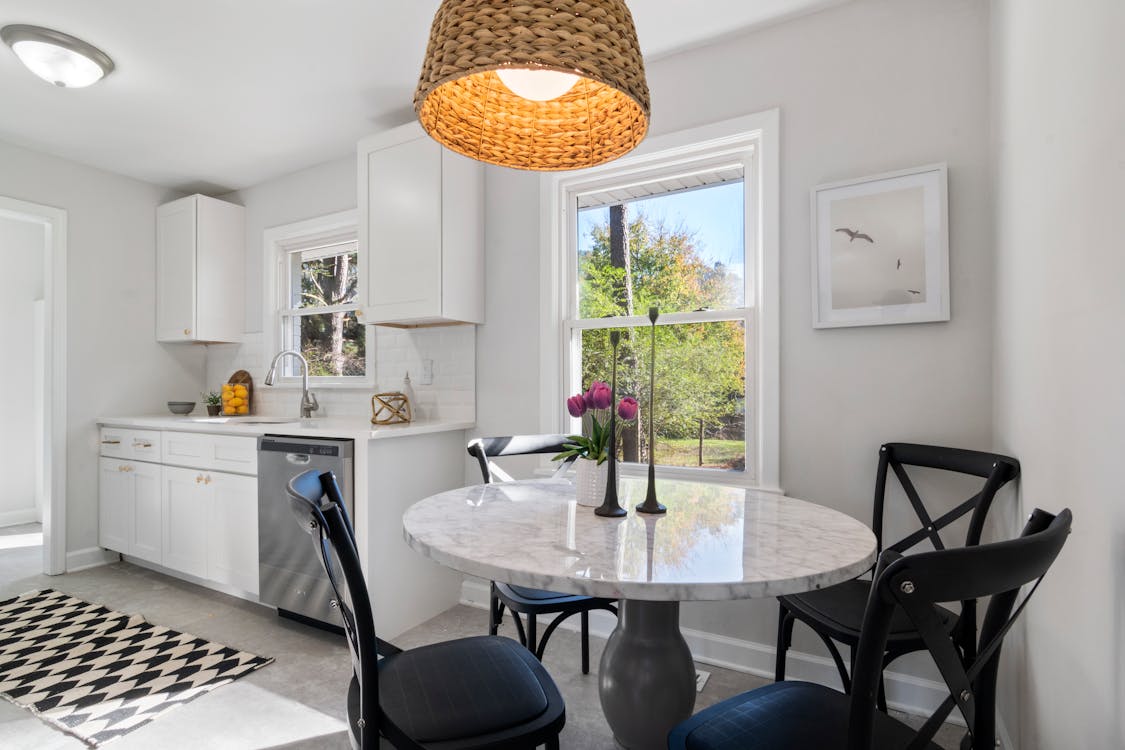 Two people can dine in comfort at a table with a smooth surface, light wood color, and rounded edges. The room is instantly upgraded by the addition of a sleek wall-mounted dining table. There's a good chance that this room is the most eye-catching in the entire house. 
If you're really strapped for square footage, you can even DIY a similar solution using your family's antique dining table. We are confident in saying that you will find yourself spending a lot of time here.
The trend toward minimalist interior design is at an all-time high and shows no signs of abating. Minimalism is often based on the idea that one should live with as few things as possible. 
If you are looking for more dining room design ideas, call our expert designers at Homes4India today to get a free consultation. 
With over 5,000+ clients  in 14 countries and 75,000+ completed projects, we are the best in interior design for residential and commercial needs.
Further Reading
How does Online Interior Design Work ?
7 Tips for Adding Charm To Your Home's Lighting