Spectacular Wash Basin Designs for the Modern Indian Home
Sprucing up your bathroom decor begins with choosing the right wash basin. As the Homes4India team, we understand how essential it is to find the perfect fit, not only in terms of functionality but also in creating a visually appealing space. Let's dive into the ocean of various wash basin designs that can give your bathroom an elegant touch.
Pedestal Wash Basins
A classic and timeless choice, pedestal wash basins are free-standing units providing a sense of openness and space. These basins come in various materials like ceramic and porcelain, offering an array of aesthetic choices to match your bathroom decor.
Counter-Top Wash Basins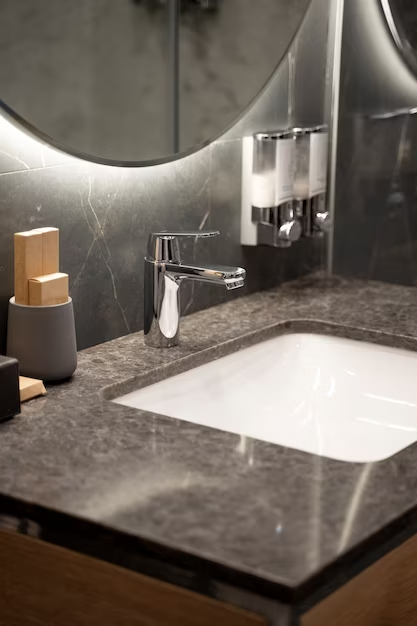 Counter-top wash basins offer a seamless blend of functionality and design. Available in various shapes and sizes, they are perfect for creating a modern and minimalistic bathroom aesthetic.
Wall Mounted Wash Basins
Ideal for compact spaces, wall-mounted wash basins eliminate the need for a pedestal or counter. The sleek design creates an illusion of more space, making them perfect for small bathrooms.
Corner Wash Basins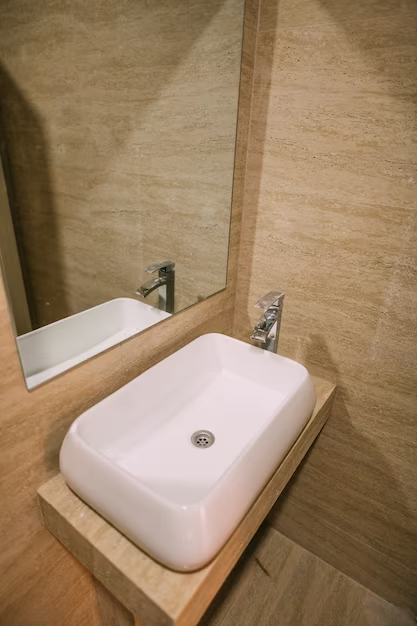 An excellent choice for tight spaces, corner wash basins utilize corners effectively, freeing up the central area of your bathroom. Their unique placement adds a novel touch to your bathroom design.
Table Top Wash Basins
Table top wash basins sit on the surface of a counter, offering a chic and luxurious aesthetic. With numerous designs and materials available, they can add a touch of glamour to your bathroom decor.
Cabinet Wash Basins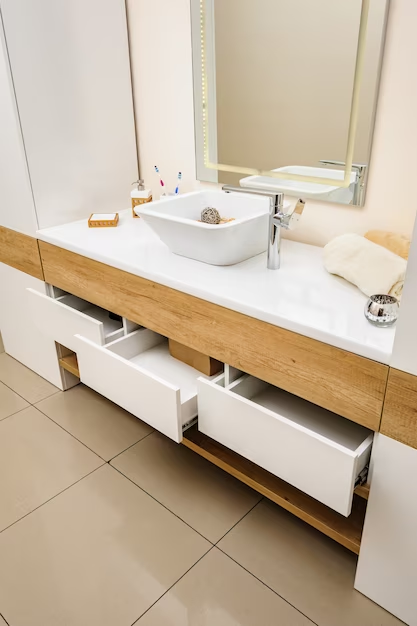 Cabinet wash basins offer ample storage space, making them a practical choice for bathrooms. The cabinets underneath the basin can conveniently store toiletries, ensuring a clutter-free bathroom.
Semi-Recessed Wash Basins
Semi-recessed wash basins, partially inserted into the counter, offer a unique design element. Ideal for narrow bathrooms, they provide ample counter space without compromising on basin size.
Conclusion
Choosing the right wash basin can dramatically elevate your bathroom's aesthetics and functionality. Remember, the best wash basin design is the one that complements your overall bathroom decor while meeting your specific needs.
Frequently Asked Questions
What material should I choose for my wash basin?
The choice of material depends on your aesthetic preferences and durability needs. Ceramic and porcelain are popular choices due to their durability and ease of maintenance.


How do I choose the right size for my wash basin?
The size of your wash basin should be proportionate to your bathroom size. Ensure it doesn't hinder movement in the bathroom.


What is the best wash basin design for small bathrooms?
Wall-mounted or corner wash basins are ideal for small bathrooms as they maximize space.


How can I maintain my wash basin?
Regular cleaning with non-abrasive cleaners will ensure your wash basin stays spotless and durable.


Can I install a wash basin myself?
While some may opt for DIY, we recommend professional installation to ensure proper plumbing and avoid potential leaks.

Why Choose Homes4India for Interior Designs
At Homes4India, we place our clients' needs at the core of our design philosophy. Our team of experts curates bespoke interior solutions, ensuring your space reflects your style and preferences. Whether it's selecting the perfect wash basin or designing an entire home, we're here to guide you every step of the way.
Contact us today to transform your house into a home.
More Blogs on Interior Designs
Enchanting Jali Designs to Transform Your Home Dividers
Ingenious Ways to Partition Your Home Without Constructing Walls: Homes4India's Comprehensive Guide
All pic courtesy: freepik.com & pinterest.com