The Art of Wallpaper Design for Home Walls: Reinventing Your Spaces with Homes4India
The essence of home is often dictated by its interiors, and more specifically, the walls that encase the cherished memories. Wallpaper design has emerged as a significant player in home décor, revolutionizing the aesthetic appeal of living spaces. At Homes4India, we understand the power of stunning wallpapers and the transformational touch they bring to your interiors. Our expert team specializes in creating design spectacles that harmonize with your personal style and the functionality of your home.
1. Discovering the World of Wallpaper Designs
A diverse range of wallpaper designs offers unlimited possibilities to reimagine your home walls. Whether you seek the minimalistic charm of Scandinavian designs, the classic luxury of damask, or the playful vibes of geometric patterns, the wallpaper world caters to all. At Homes4India, we guide you through this vast universe, helping you choose a design that complements your living spaces.
2. The Artistic Elegance of Textured Wallpaper
Textured wallpaper can imbue depth and character into any room. Available in various materials like vinyl, silk, and even grasscloth, they add tactile appeal, introducing an element of intrigue. Our design team will help you leverage these patterns for a dramatic, dimensional effect on your home walls.
3. The Revival of Vintage Wallpaper Designs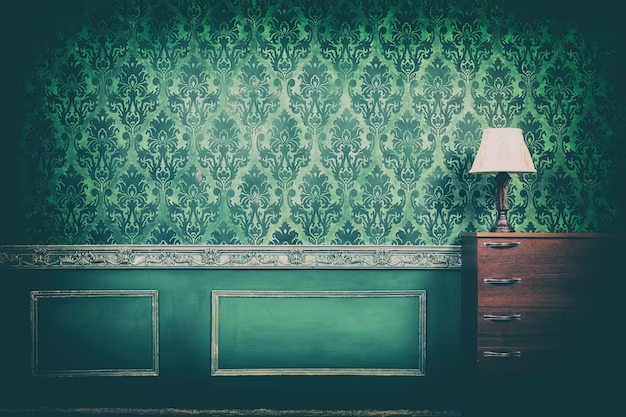 Vintage wallpaper designs have a timeless allure. They are the perfect blend of nostalgia and fashion, capable of turning your walls into an art exhibit. If you desire a touch of retro glam in your home, our expert team will assist you in selecting and installing the right vintage wallpaper.
4. Exploring the Trend of Mural Wallpapers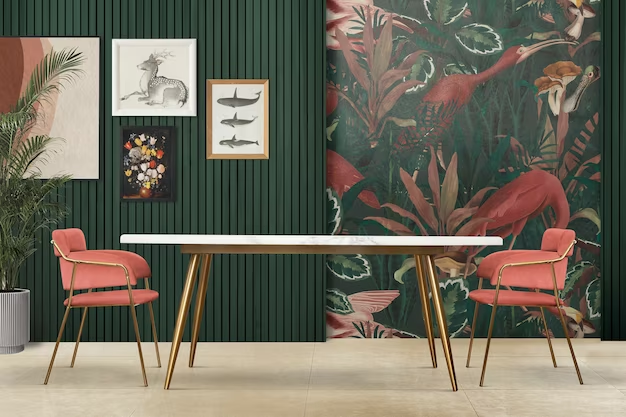 Mural wallpapers offer a chance to infuse personality into your walls. From tranquil landscapes to urban cityscapes and fantastical illustrations, they can change the entire mood of a room. Our design team will help you navigate the plethora of choices, ensuring your walls tell a story that's uniquely yours.
5. Versatility of Striped Wallpaper Designs
Striped wallpaper designs are deceptively versatile. Horizontal stripes can make a room appear wider, while vertical stripes add to the illusion of height. At Homes4India, we ensure that these designs are meticulously applied to enhance the visual proportion of your rooms.
6. The Eclectic Allure of Patterned Wallpaper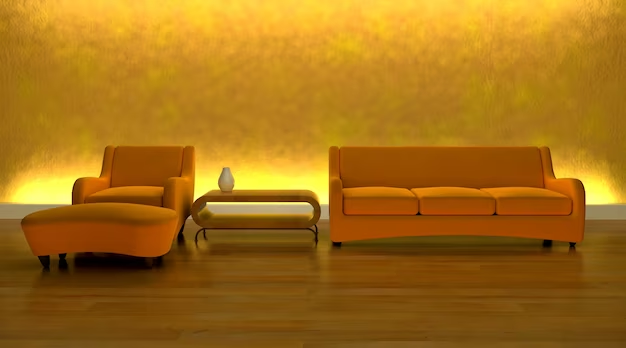 Patterned wallpaper designs, be it floral, geometric, or abstract, can elevate the style quotient of your home. These designs inject color, movement, and life into your walls. Our team guides you in balancing these bold patterns, ensuring they become a seamless part of your home decor.
7. The Role of Custom Wallpaper in Personalized Decor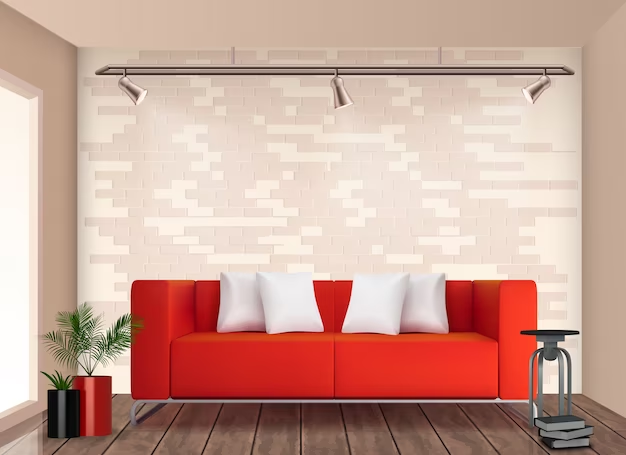 Custom wallpaper designs are the ultimate way to inject your personality into your living spaces. From a family photo collage to your favorite quote, there are endless ways to customize your walls. Our team helps materialize your vision into a wall design that feels like an extension of you.
Conclusion: Envisioning Your Dream Home with Wallpaper Designs
The art of wallpaper design for home walls is about more than just patterns and colors—it's about creating an atmosphere, setting the tone for your lifestyle, and expressing your personal style. With careful selection and strategic application, wallpapers can revolutionize the aesthetic of your home, adding depth, character, and a touch of luxury. At Homes4India, we are committed to bringing this transformative power of wallpaper to your interiors.
FAQs on Wallpaper Design for Home Walls
Can wallpaper be used in any room?
Yes, different types of wallpaper are suitable for various rooms. Vinyl wallpapers, for example, are perfect for kitchens and bathrooms due to their durability and water resistance.
How long does wallpaper last?
Quality wallpaper can last up to 10 years and beyond, making it a cost-effective and durable choice for home decoration.
Is wallpaper removable?
Yes, there are removable wallpapers available on the market, providing an excellent option for those who like to regularly update their decor.
Can I install wallpaper myself?
While wallpaper installation can be a DIY project, it requires precision and expertise for flawless results. Our team at Homes4India offers professional installation to ensure perfect application.
What's the trend in wallpaper design for 2023?
The trend for 2023 leans towards bold patterns, rich textures, and mural wallpapers that make a statement. Personalized and custom designs are also gaining popularity.
Why Choose Homes4India for Interior Designs
At Homes4India, we firmly believe that your living spaces should reflect your unique personality. Our approach to wallpaper design is guided by this philosophy. Our experienced team listens to your needs, understands your style preferences, and then curates an interior design solution that resonates with your vision.
We offer a comprehensive suite of services, from assisting you in choosing the right wallpaper design to professional installation, ensuring a seamless transformation of your home walls. We pride ourselves on our commitment to quality and meticulous attention to detail. We're not just designing homes; we're crafting experiences.
So, why wait? Embark on your home transformation journey with us.  Contact us  Homes4India today for a personalized consultation and let your walls speak volumes about your style!
More Blogs on Interior Designs
Unraveling the World of Laminates : The Ultimate Guide by Homes4India
The Art of Choosing the Perfect Sofa: Homes4India's Comprehensive Guide
All pic courtesy: freepik.com & pinterest.com