The prospect of a new home is exciting for families, but making a decision can be difficult due to the sheer number of variables. It is essential to not settle when choosing the layout for your new home. You don't want to regret your choice in a few years or feel trapped in a home that you quickly outgrew. Take into account the following house layout suggestions as you work to build the perfect home for your loved ones. 
1. Be certain to have enough bedrooms.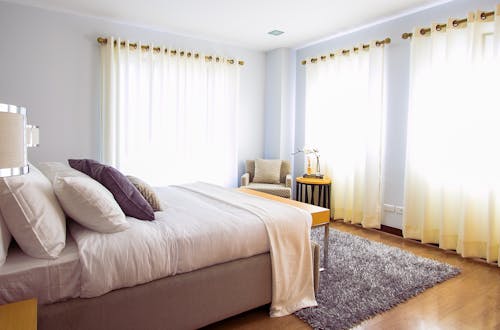 How many people in your immediate family plan to live there? Do you hope to grow your current family of three someday? There should be a bedroom or two in your house for each member of your household, plus one more in case guests come to stay.
When figuring out the optimal house layout, extra bedrooms are helpful when dealing with young children. The grandparents will appreciate having their own space to relax in during their stay. The other parent will have a place to retreat to if the infant wakes up in the night. This is to be expected when a new baby is in the house. During the work week, one parent may choose to nap in a separate room.
It's Important to Consider Your Bedroom's Location
Pay close attention to where the bedrooms are situated as well. You'll want a nursery close to the master bedroom if you're expecting a child, have an infant, or intend to start a family.
Two-story homes with the master bedroom on the first floor are not the best for families with young children.
If your children are older, though, you might want to make the bedrooms more spacious, perhaps even designating a separate wing for them.
Parents will be able to retreat to their sanctuary in this house layout concept without being disturbed by obnoxious video games and other activities.
2. Keep the bathroom situation in mind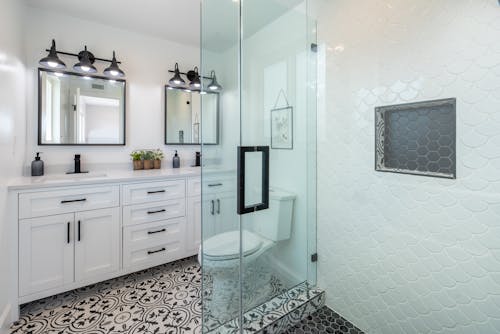 The lack of adequate bathrooms is a common complaint among home seekers. Having a sufficient number of bathrooms in your home design can help you avoid morning wait times. One bathroom for every two bedrooms is the recommended minimum for a comfortable home environment.
Homeowners who frequently host gatherings should opt for a floor plan that includes either a full or half bathroom on the main floor, close to the living area. In multi-story homes, the guest bathroom should be located on the ground floor.
Try to find a master bath with separate sinks for him and her. This will ensure that neither partner is rushed or inconvenienced while getting ready.
The Kitchen, Living Room, and Dining Area Are All One Big Open Space.
3. Consider an Open Concept Layout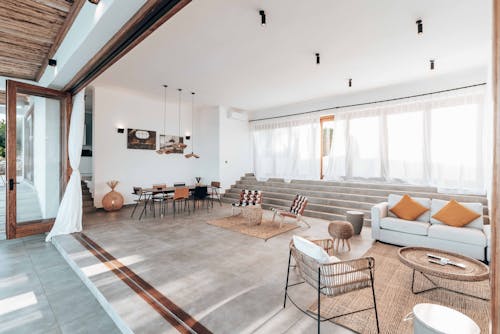 These days, open floor plans are the norm for newly built houses. With the need to keep a close eye on the kids, these floor plans are perfect for families with young children. Babies can play safely in a playpen while you prepare dinner thanks to the spacious layout.
Teens and preteens can do their homework at the kitchen island while you prepare dinner. The idea behind open floor plans is to facilitate communication and bonding among members of the family.
Having clear sight lines to the backyard is also an important consideration when designing a house. Your children, as they get older, can play outside while you do chores without your having to worry about them getting lost. 
Laundry time can even be enjoyable with the right setup and amenities.
4. Easily Accessible Washing Machines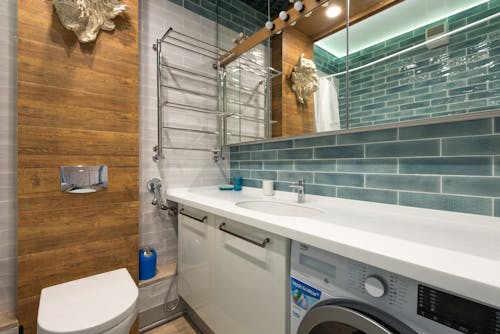 There always seems to be more dirty clothes when you have children. The laundry room needs to be conveniently located in the house plan that you choose for your family.
A laundry room located on the first floor of a two-story house is convenient for parents who have to juggle several tasks at once. While you're waiting for the stove to heat up, you can reload the washing machine.
Alternatively, some households find it more convenient to have the laundry area on the same floor as the bedrooms, It eliminates the need to bring clothes down and up repeatedly. But safety measures need to be taken in case the washing machine upstairs floods and causes havoc.
Garage laundry rooms, especially in a home with multiple stories, are not always the most convenient option. In some cases, you may not be able to hear the dryer's signal from above. Not to mention, it's a pain to carry the laundry down the stairs and then out to the garage.
5. Include Sufficient Space for Storing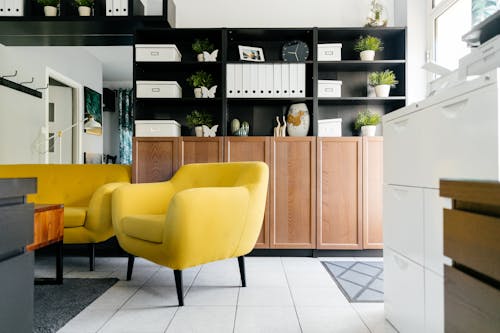 No matter how much of a minimalist you try to be, your family, especially one with young children, will still have possessions. By installing sufficient closet and shelf space in the following areas of the house, you can make it the ideal living space for your family.
Mudrooms –  They are great places to store backpacks, shoes, and coats before heading out the door.

Kitchen – With ample storage space is essential, especially if the kitchen is open to the rest of the house. In the kitchen, this means having enough storage for everything from blenders and other small appliances to pots and pans, spices, and food. 

Working Desk – Space for Working Separating work from the rest of your home, like in the kitchen or living room, can be achieved with a desk area.

Garage –

See to it that there's enough space in the garage for the family car, the golf clubs, and the kids' bicycles. A second, smaller mudroom can be made in this space to accommodate things like gardening equipment, seasonal decorations, and other items of personal use.
6. Create a Specified Area for Work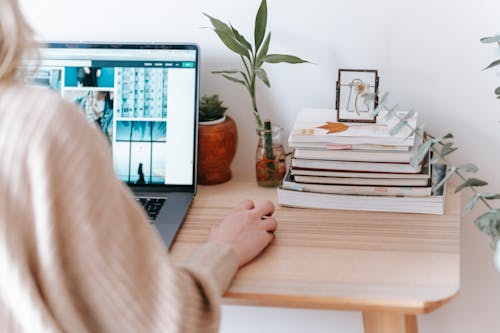 Designate a specific area as your office.  Whether you're occasionally freelancing, running a home-based business, or just need a quiet place to pay bills and plan for a big trip or purchase, setting up a dedicated office space will help you get more done in less time and even make work something you look forward to.
Multiple configurations of the home office are possible. Your home office setup can range from a single wall in your bedroom to an entire separate room with its own a large closet, and a bathroom, all depending on how much space you have available.
Thinking about why you'll be spending so much time in your home office can help you come up with design ideas.
A simple desk, chair, and cabinets at the great room's edge is all you need for basic bill paying and infrequent research. However, if you run a business from home and spend multiple hours there each day, you should have a quiet, distraction-free area to work. If part of your business involves hosting clients or business partners at your home, you'll need a roomy office.
After settling on a floor plan for your home office, the next step is to furnish it with everything you need to get work done in style.
You need a good workspace, so be sure to pick out a comfortable chair and desk.

Always have enough closet and cabinet space

Possessing adequate illumination is crucial.

Hang pictures, photographs, and decorative items.
7. Make Some Room for Fun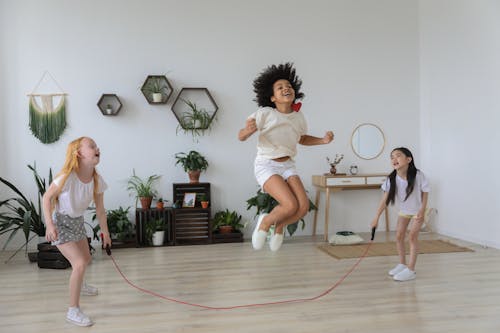 Having a central location for the kids' toys will also help reduce clutter around the house. 
You'll save time shuttling toys from the bedroom to the main living area. Pick a room with a door so the kids can't wander out.
This way, if the room gets messy or noisy, you can simply shut the door. You can set up a play area just about anywhere, including an office, a basement, or a sunroom.
8. Think About Your Patio and Garden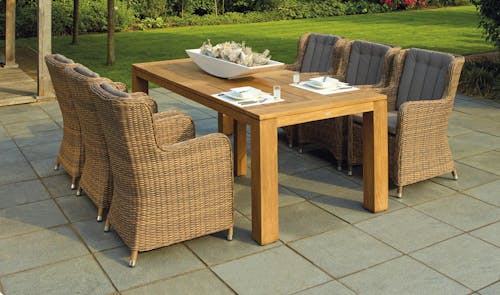 When planning a house, it's important to take into account the surrounding landscape. Is there room for a playground set? A fenced-in yard can be useful for families who enjoy outdoor activities like corn hole, football, and other games. It is possible that an outdoor basketball hoop would be used more frequently by children of a slightly older age group.
Families who enjoy hosting gatherings should make sure they have enough grass in the backyard to set up a grill during the warmer months. Lanais with roofs are perfect for those who want a quiet place to unwind after a long day.
In conclusion, what makes a home plan perfect for one family may not work for another. Do you regularly gather your whole family together for Sunday dinners? Explore floor plan examples with spacious dining areas, so that everyone can sit down together.  Are there people of different ages living with you? The design needs to be one that is accessible to people of all ages, especially seniors. Ultimately, it is best to settle on a home design that can be modified as time goes on.
You can start your search for  home plans that is ideal for your needs by visiting homes4india, today
Further Reading
The 5 Most Beautiful Minimalist Dining Rooms
How to make a Vastu Positive Home – Kitchen, Bathroom, Toilets
5 Best Balcony Decorating Concepts for Indian Apartments