Revolutionize Your Space: Trending False Ceiling Designs for the Balcony in India, 2023
In the world of interior design, the balcony is often considered an afterthought. However, with the right design approach, it can become a standout feature of your home. One such transformative approach is the inclusion of false ceilings. At Homes4India, we specialize in curating exceptional false ceiling designs that elevate your balcony from ordinary to extraordinary.
1. Wood Panel False Ceiling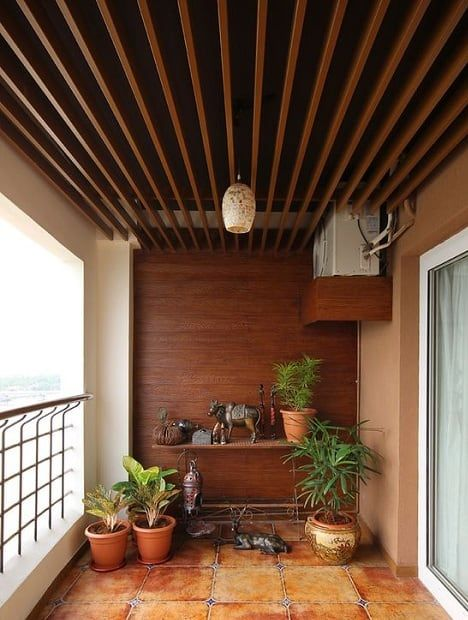 Adding warmth and richness to your balcony, a wood panel false ceiling presents a classic charm. This design introduces a cozy, cabin-like ambiance, creating an inviting and intimate space. Paired with suitable outdoor furniture and lighting, this setup transforms your balcony into a quaint retreat.
2. POP False Ceiling
POP false ceilings are both cost-effective and versatile. They allow for intricate designs and patterns, from minimalist geometric forms to elaborate floral motifs. Moreover, these false ceilings can be painted to match any colour scheme, seamlessly integrating into your balcony's aesthetic.
3. Glass False Ceiling
For those looking to create an ultra-modern and chic balcony, a glass false ceiling is an intriguing option. It enhances natural light and offers a unique, luxurious appeal. This design can also be paired with creative lighting fixtures, further amplifying the ambiance of your balcony.
4. Metal False Ceiling
A metal false ceiling brings an industrial, modern edge to your balcony. They're sturdy, durable and can be tailored to suit your aesthetic preferences. Additionally, they're great for creating a unique contrast with softer, more traditional elements in your balcony decor.
5. Fiber False Ceiling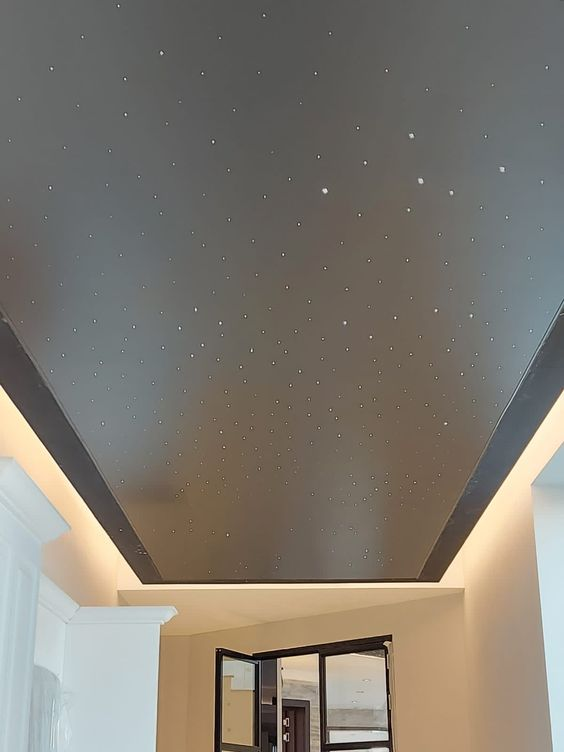 Fiber false ceilings are lightweight, cost-effective, and offer a wide range of design options. Whether you prefer simple patterns or more intricate designs, a fiber false ceiling can accommodate your needs. It's an excellent choice for a budget-friendly balcony upgrade.
6. Gypsum False Ceiling
Gypsum false ceilings are popular for their smooth finish and flexibility in design. With their superior aesthetic appeal and easy installation, they're perfect for creating a sophisticated balcony space. Whether you choose a minimalist design or an ornate pattern, a gypsum false ceiling can elevate your balcony's look.
7. PVC False Ceiling
PVC false ceilings are waterproof, fire-resistant, and lightweight, making them an excellent choice for outdoor spaces like balconies. Available in numerous designs, they're easy to install and maintain. Despite their practical benefits, they don't compromise on aesthetics, offering a sleek, modern look.
False Ceiling Designs: Crafting Balcony Paradises
Your balcony can become a tranquil sanctuary or a vibrant social space with the right false ceiling design. From warm wood panels to chic glass ceilings, these designs can redefine your balcony, transforming it into a place you'll love spending time in. At Homes4India, we aim to turn your vision into a reality.
Frequently Asked Questions
Can I install a false ceiling in a small balcony?
Absolutely, a well-designed false ceiling can enhance the space, regardless of size.
How durable are false ceilings?
Depending on the material used, false ceilings can be quite durable and can withstand various weather conditions.
Are false ceilings expensive?
The cost varies based on material and design complexity, but we offer a wide range of options suitable for various budgets.
How are false ceilings installed?
Installation is a professional task, handled by our experienced team to ensure the best results.
Can I customize my false ceiling design?
Yes, we work closely with our clients to tailor designs to their unique preferences.
Why Choose Homes4India for Your False Ceiling Needs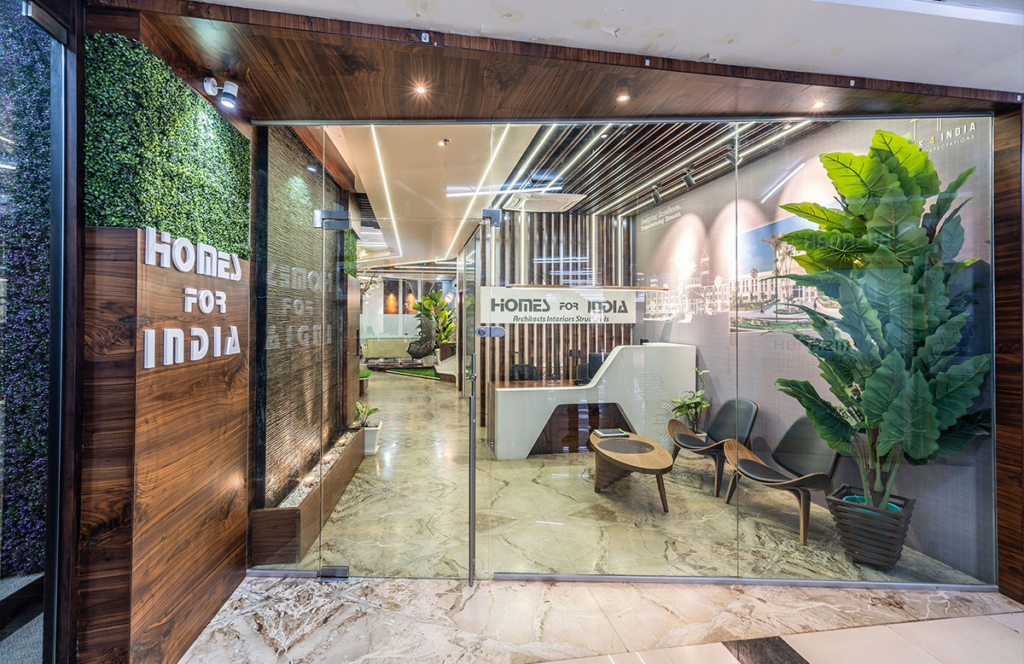 At Homes4India, we believe your home should be a reflection of you. Our commitment to innovation, quality, and personalized service sets us apart in the interior design landscape. We offer a variety of false ceiling designs tailored to your unique aesthetic preferences and practical needs.
Our team of skilled designers collaborates closely with you to understand your vision and translate it into tangible designs. From material selection to the installation process, we're with you every step of the way.
Our portfolio boasts a broad spectrum of styles, from the minimalist to the luxurious, demonstrating our versatility and commitment to quality. If you're ready to reimagine your balcony with a striking false ceiling design, get in touch with us today. Homes4India is here to bring your dream balcony to life.
More Blogs on Interior Designs
7 Inspiring Bedroom Almirah Colour Combinations to Transform Your Space
Amplify Your Home's Aura with Five Exceptional, Low-Cost Simple POP Designs
All pic courtesy: freepik.com & pinterest.com