It's not uncommon to come across houses and interiors, as well as entire buildings, that defy description and leave us at a loss for words.
Seeing such places motivates you to redecorate your own dwelling.
Homes4India has compiled a list of some of our favorite bedroom designs that are both inexpensive and simple to recreate. 
Let's begin 
1. Awesome Concept for Kid's Rooms Who Want to Have Fun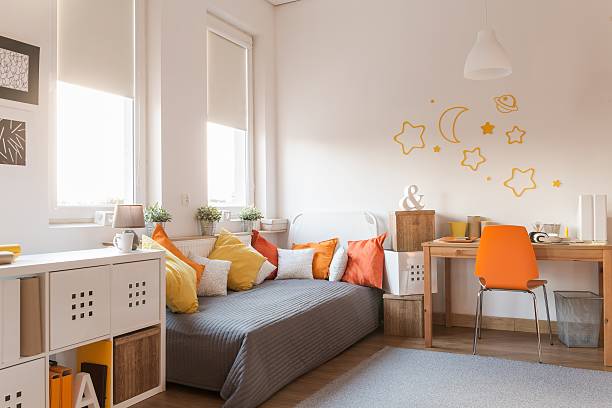 Make sure to incorporate some exciting play features into your kid's bedroom design. Your children need to be physically active, especially during their formative years, more than ever before in this age of electronic entertainment.
If you are working parents who feel uneasy about sending their children outside unsupervised, we have a great solution for you. As an example, you can install a room divider with pegs similar to those found on mountain climbing walls in a kid's bedroom.
This versatile partition can be used as a chic headboard, to section off an area for games, or to create a private study space.
2. Innovative Ideas for Children's Rooms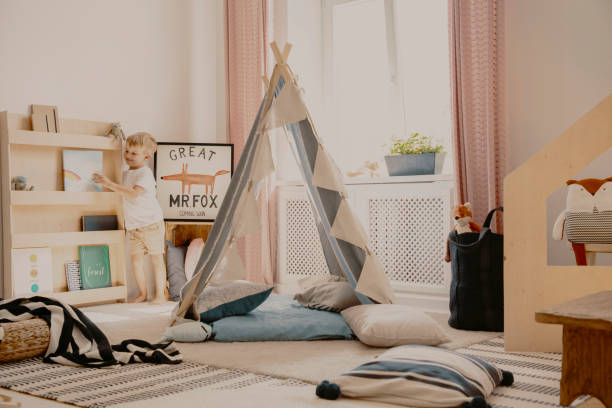 Kid-friendly bedroom themes let you put a spotlight on your child's passions and hobbies. Using stylish bedroom wallpaper is the quickest and easiest method for creating a bedroom environment that matches a specific theme.
Putting up peel-and-stick wallpaper on the entire wall behind the bed is one option for sprucing up a bedroom. The youngster who dreams of becoming an astronaut would appreciate a wallpaper depicting a space cartoon in vivid colors.
When contrasted with the light wood of the furniture, the wallpaper's sea green hue will be absolutely stunning.
3. Modern Wall Decorations Make Stylish Accents in the Bedroom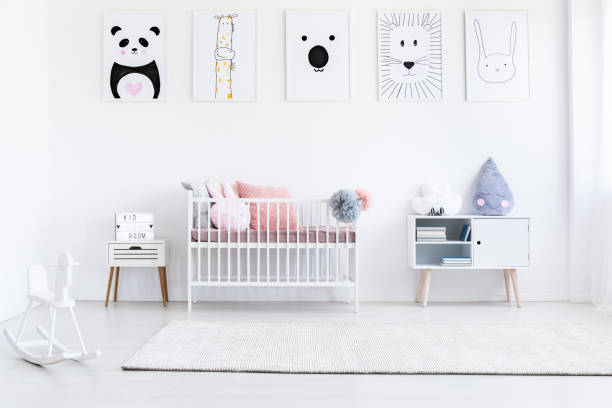 You can drastically alter the look of your bedroom by simply hanging some interesting artwork on the wall behind your bed. If you're looking to spruce up your walls, think outside the picture frame.
It's a fun and simple way to decorate any space. You can hang a flock of white birds in a swooping pattern against the grey feature wall in this bedroom. An alternative that won't break the bank is to make an elaborate structure out of paper birds over the course of a weekend.
To finish the design, you can also hang two copper pendant lights on each side of the bed.
4. Dress up those shady nooks in your bedroom with chic floor lamps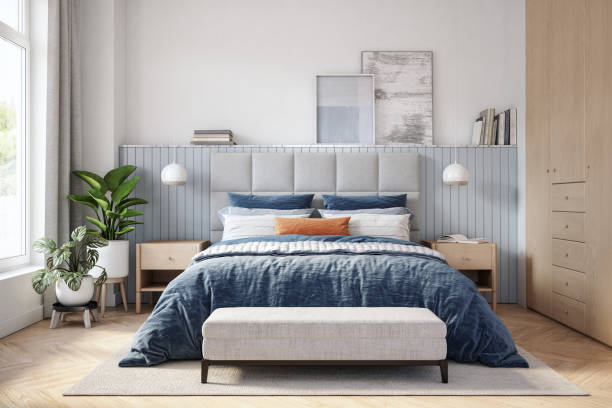 Putting in the extra effort to make your bedroom a reflection of your individual style is essential. One need only employ a stylish floor lamp to achieve the desired effect.
Consider putting a modern floor lamp with a cool shape in your bedroom.
It serves as both an ornamental piece of art and a source of light in the empty space next to the TV stand.  
5. Creative Space-Saving Solutions for Teens' Bedrooms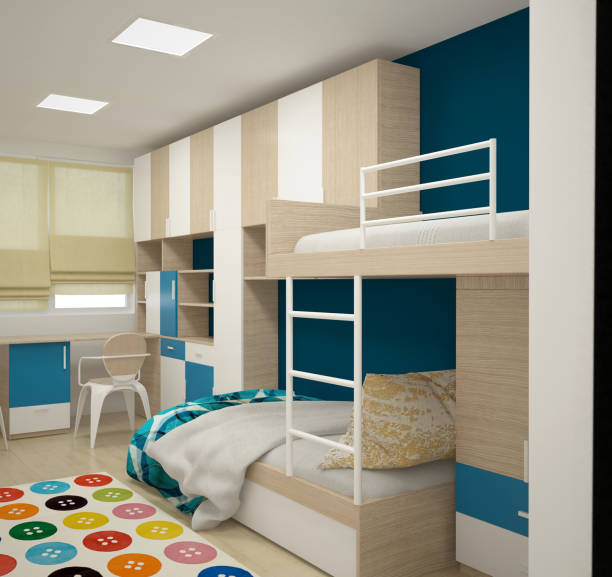 Children mature quickly. They've got quite the collection now, and it only grows larger with each passing year.
Modular furniture is a great investment because of how much space it can save. A foldable wardrobe with a built-in desk is a great option for a child's room.
When not in use, just pull it out of the way and put it away. To the untrained eye, it simply does not exist.
To free up more square footage, install wall shelves instead of using side tables. Don't forget a cool curved chair and a window seat.
6. Impress Your Friends And Family With Stunning Wall Decorations
How do you create a bedroom that everyone wants to sleep in? How about that bed, that wardrobe, or that walk-in closet of yours? Perhaps a charming air of superiority. We're going with the walls as our example here.
One's bed is the room's primary focal point. Adorn the ceiling so that it can serve as useful storage space as well. The bed serves as the centerpiece of the room, which is why you can line the wall behind it with marble and gold. 
An ornate designer mirror in a gold frame is the crowning touch in such a sumptuous bedroom. It's a wonderful and unusual way to decorate with marble in the bedroom.
Alternatively, marble contact paper or a similar wallpaper can be used to achieve a similar look at a lower cost.
7. Bedroom Wall Decals Are A Fun and Easy Way To Update Your Space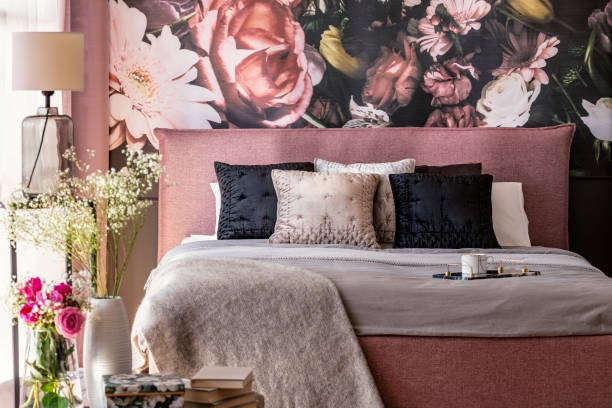 Wall decals and stickers are among the cheapest home decor options, and they can dramatically alter a room's ambiance with minimal effort. Bedrooms can be decorated with cool wall decals that reflect the individual's personality and interests.
If you want to have a good time this weekend and involve the kids, have them help you with a do-it-yourself project. This kid's room will stand out thanks to the unique wall decal.
When you walk into the room, the decal will be the first thing that catches your eye. It looks stunning against the dark grey wall.
Whether you're looking to give your own bedroom a cool makeover or give your kids' a makeover, the possibilities are practically endless. If you're looking for some fresh bedroom inspiration, try out these alternative looks. 
You can always consult with our expert interior designers if you need assistance with bedroom layout and designs. If you need more inspiration for your bedroom, you are welcome to always check our blog posts.
Further Reading
5 most well-liked and popular kitchen plans and designs.
7 Tips for Adding Charm To Your Home's Lighting
How does Online Interior Design Work ?