A Comprehensive Guide to Kitchen Layouts: Redefining Culinary Spaces
The heart of the home, the kitchen, is more than just a place for cooking and eating. It's the command center of daily life, a place where memories are made. At Homes4India, we understand that designing your kitchen requires careful thought and planning. Our aim is to help you navigate through the plethora of kitchen layouts and find the one that suits your lifestyle best.
1. The One-Wall Layout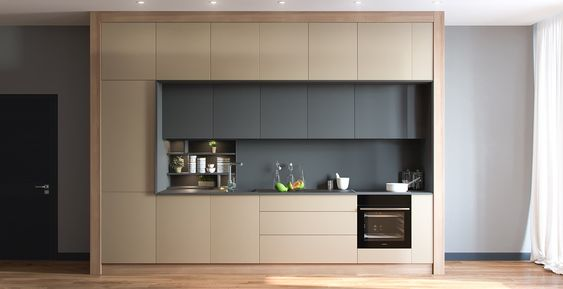 The one-wall kitchen layout, often seen in studio or loft spaces, is the ultimate space saver. Everything, from cooking range to sink and refrigerator, is located on one wall. By incorporating high-quality cabinets and smart storage solutions, this layout can be both stylish and functional, making it ideal for small homes or apartments.
2. The Galley Layout
Also known as a walk-through kitchen, the galley layout is characterized by two parallel counters that make all points of the kitchen easily accessible. It's a simple, compact, and efficient layout that makes optimal use of limited space, perfect for one-cook kitchens.
3. The L-Shaped Layout
The L-shaped layout, one of the most popular kitchen layouts, allows for a practical and flexible space. With counters on adjacent walls forming an 'L', this layout offers plenty of workspace and storage, while also accommodating multiple cooks and guests.
4. The U-Shaped Layout
Surrounding the cook on three sides, the U-shaped layout offers ample storage and counter space. It's a layout that lends itself to productivity and efficiency, perfect for households where the kitchen is a hive of activity.
5. The Island Layout
The island layout features a freestanding workspace placed in the center of the kitchen. This layout not only provides additional counter space for preparation and serving but also serves as a social hub where family and friends can gather around.
6. The Peninsula Layout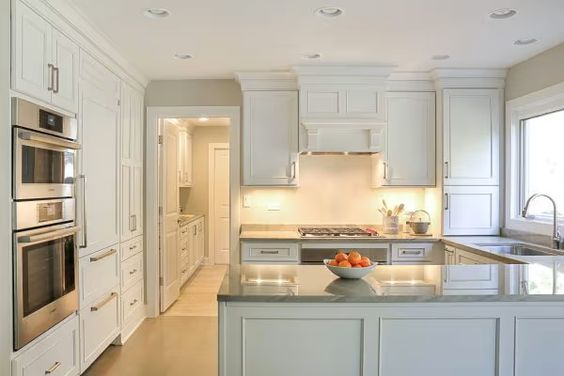 A peninsula layout is essentially a connected island, converting an L-shaped kitchen layout into a horseshoe or a U-shape. It provides more space for storage, preparation, and seating.
7. The G-Shaped Layout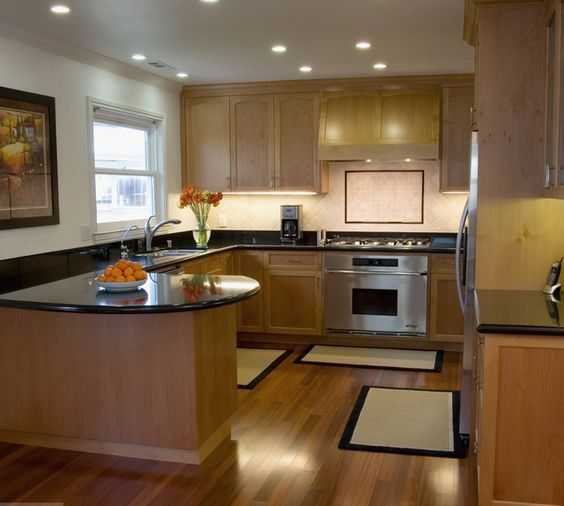 A G-shaped layout adds extra cabinet space with a peninsula, creating a fourth wall of storage. It offers plenty of storage and counter space, but can feel enclosed.
Conclusion
Choosing a kitchen layout is no small task. The layout must facilitate your cooking process, allow for smooth movement, and accommodate your storage needs. From the efficient one-wall layout to the more expansive island layout, each offers unique benefits that cater to different needs and spaces.
Frequently Asked Questions
What factors should I consider when choosing a kitchen layout?
Consider your kitchen's size, the number of cooks, your storage needs, and your lifestyle.
What is the most efficient kitchen layout?
The galley and L-shaped layouts are considered highly efficient.
How important is the kitchen work triangle?
The kitchen work triangle is crucial as it improves efficiency by reducing walking distance during cooking.
Can I change my kitchen layout during a remodel?
Yes, but it may require significant construction and increased costs.
Which kitchen layout is best for entertaining?
The island layout is great for entertaining as it allows for interaction with guests.
Why Choose Homes4India for Interior Designs?
At Homes4India, we don't just create kitchens; we create spaces where memories are made, where love is shared, and where life is celebrated. Our expert team of designers will work closely with you, understanding your requirements, your lifestyle, and your dreams, to design a kitchen that's uniquely yours. We blend aesthetics with functionality, ensuring that every kitchen we design is a harmonious balance of style and practicality.
Our approach is driven by the belief that every home deserves a kitchen that's not just extraordinarily beautiful, but also reflects the personality of those who live in it. Our experience and expertise enable us to navigate the challenges of space, aesthetics, and functionality to deliver kitchens that inspire and excite.
We understand that choosing a kitchen layout is a critical decision that impacts your daily life. Therefore, we provide personalized design solutions, creating spaces that cater to your specific needs and preferences. With Homes4India, you can be assured of a kitchen that's meticulously designed, exquisitely crafted, and perfectly tailored to you.
Your dream kitchen is just a call away.  Contact us at Homes4India, and let's start the journey of transforming your kitchen together.
More Blogs on Interior Designs
5 Eye-Catching Wooden Main Door Designs For Your Home
Unveiling the Intricacies: Modular Kitchen vs Civil Kitchen
All pic courtesy: freepik.com & pinterest.com