In terms of interior design for homes, lighting is important. Have you changed the floor or wall colors many times but never got the effect you wanted?
Altering your home's lighting this time around might be a good idea. Lighting is a key component of interior design if you're thinking about hiring someone.
Finding the best home lighting ideas enables you to give your house the right amount of brightness and improves the interior design and charm.
The Advantages of Home Lighting
Understanding the advantages of home lighting ideas is crucial if you want to determine how much money you should spend on them.
#1 Management of Color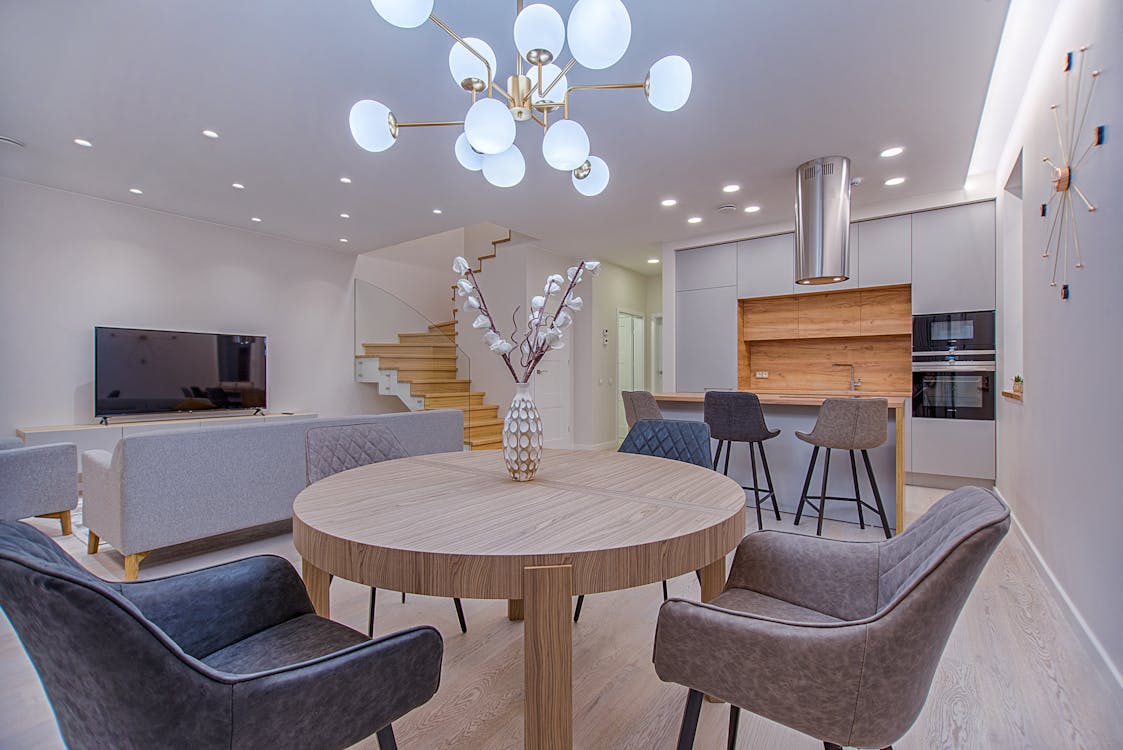 Many times, a shade you choose for the walls may not give you the results you were hoping for.
You might find yourself placing the blame on the caliber of the wall paint you chose or even the workers who spent hours painting your walls. 
These may not be the only explanations for what has occurred, though. The lighting in the house may also be one of the most important factors.
Only when all-white lighting is installed will you be able to see the true colors of the walls.  However, if you have a light that has a slight tint of some color, there may be a discrepancy in the shades.
In a similar vein, if you want your walls to appear bright and have painted them in lighter hues, you must ensure that you are using bright lights for the interior of your home.
#2 The Highlight is Emphasized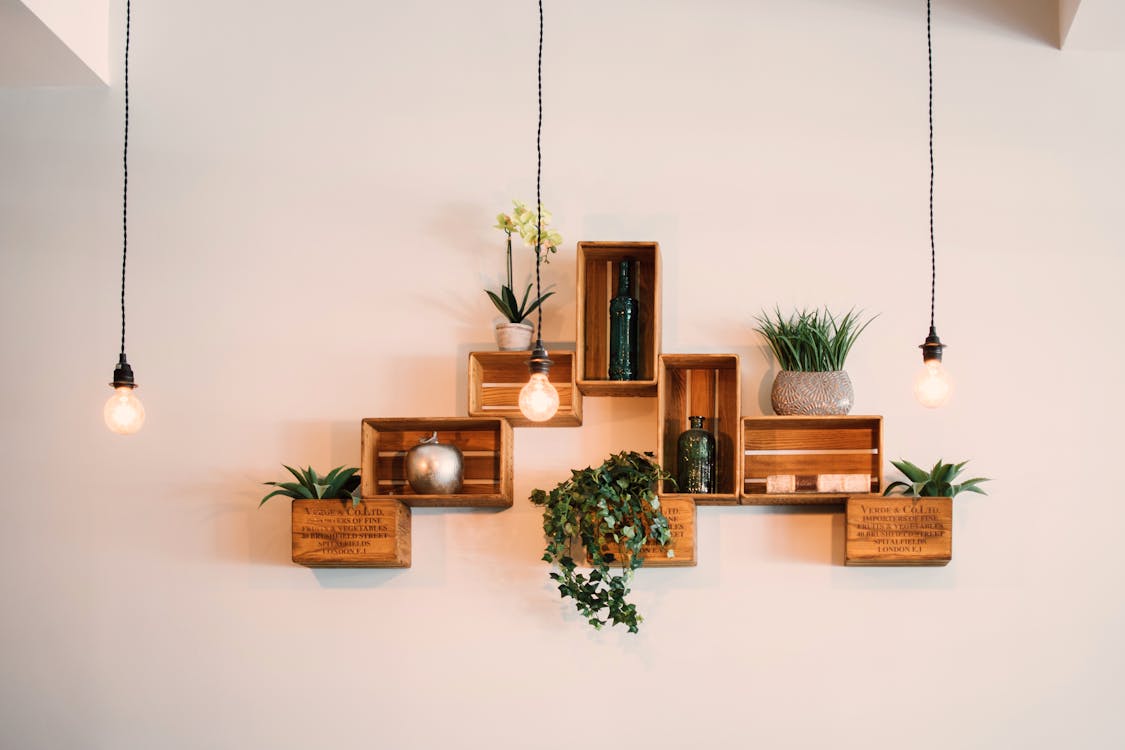 There are numerous occasions when installing various items on the walls or in other locations will help draw viewers and visitors' attention.
But frequently, without the proper lighting, these items might go unnoticed. 
Using the proper focus lighting to draw attention to features like false ceilings, specific wall textures, or even some artistic items is one of the best ways to do this. Installing focus lights to draw attention to particular areas of the room whether it is in bright or dim light gives the interiors a lively appearance.
#3 Expands your Spaces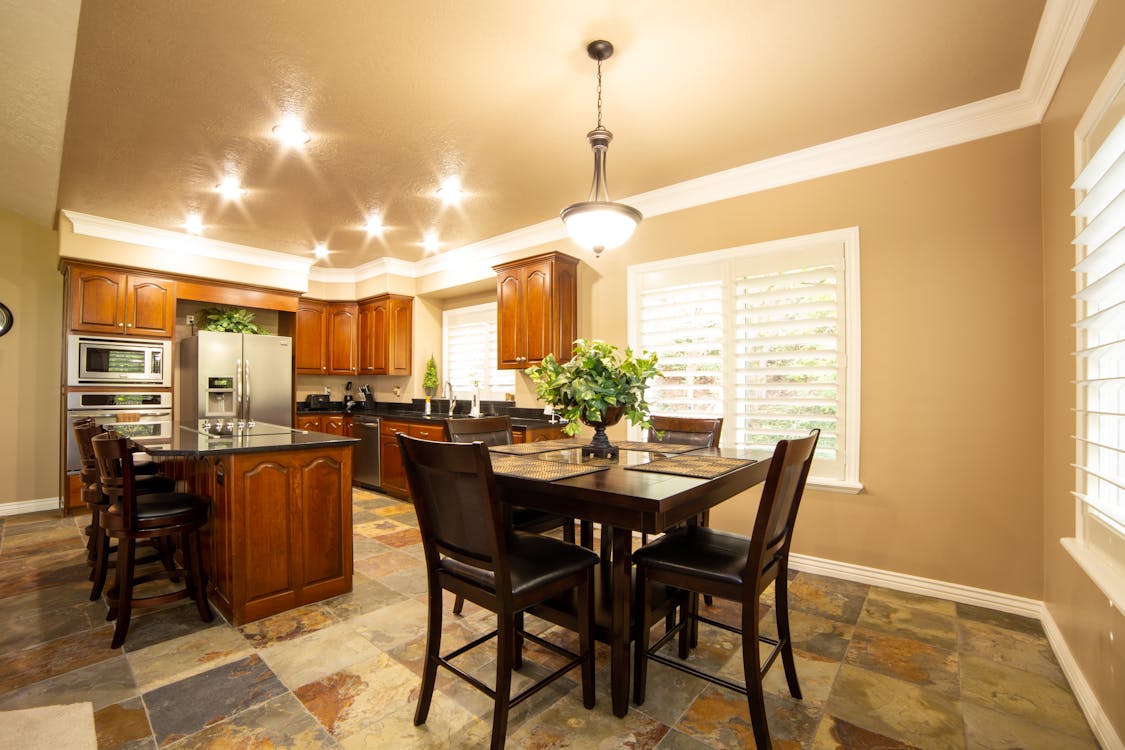 It's also crucial to use the right lighting to make your home appear larger than it is. If you have a small room, offering bright lights in the room often helps in creating an illusion of space. 
Neutral-colored walls and mirrors are often used by experts in different places because they reflect bright light well and make even small rooms feel bigger.
A small dining room or kitchen benefits greatly from this trick.
#4 Creating the Right Ambiance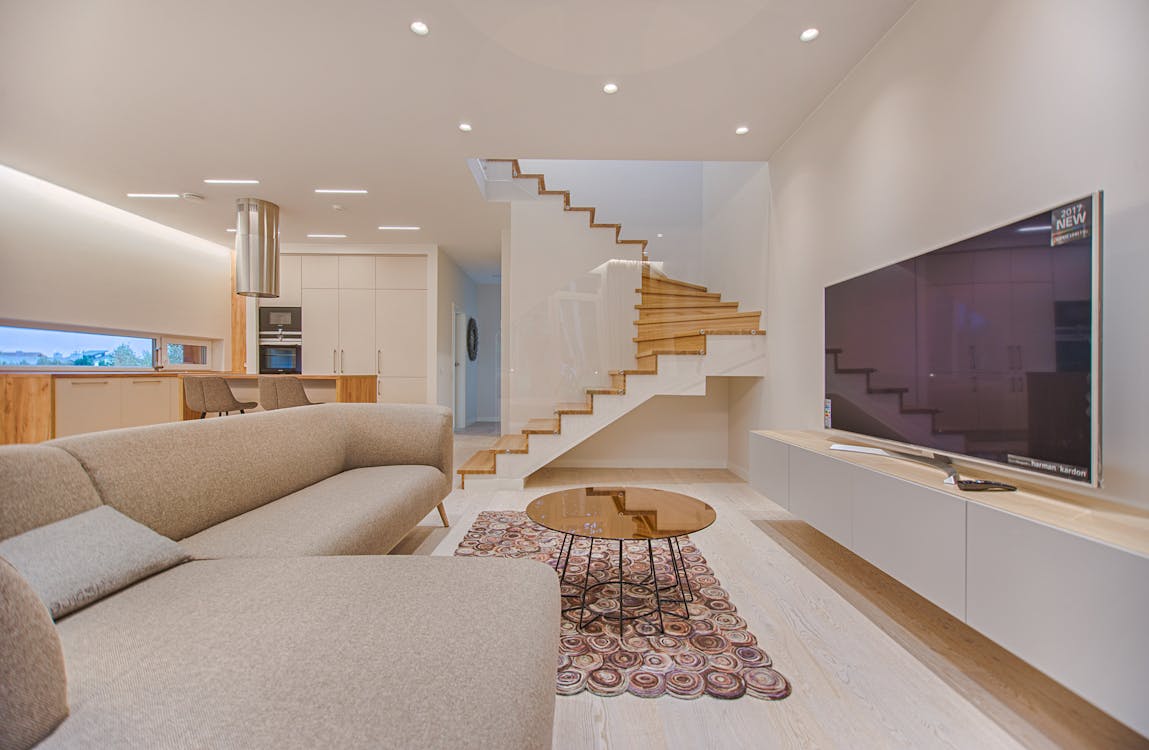 Setting the mood with lights is also beneficial. The use of proper lighting will undoubtedly improve your mood, whether you want to have a lively conversation with friends in the living room or want to unwind with a book in your bedroom. 
In order to use the lights according to their needs and moods, many people use a combination of various lights in their living room and bedroom.
These can range from intense white lights to subdued colored lights, and so forth.
#5 Make it Dramatic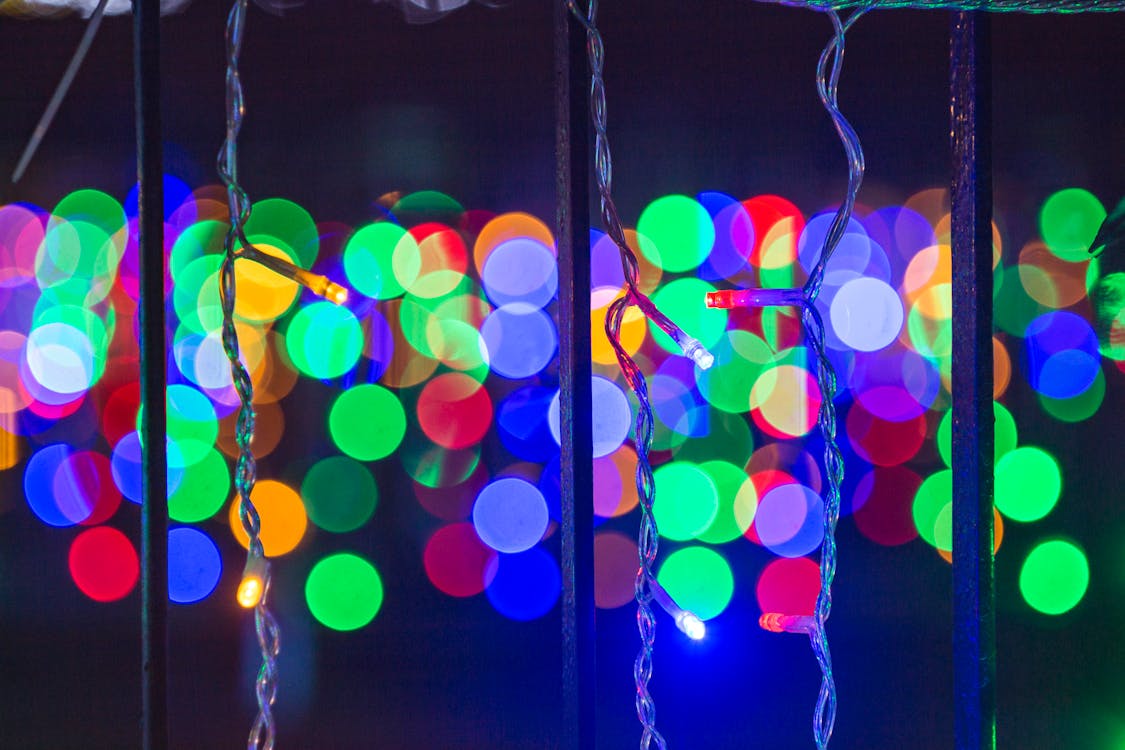 It's true that lighting can make your interiors more dramatic. Have you ever tried using colorful lights to decorate the outside of your house for holidays or other events? 
So, if you can make the outside of a building look so dramatic, you can always add something similar, but in a different way, to the inside as well.
Multiple accent lights are a great way to make a room that has been simply designed into something beautiful and stunning.
#6 Auxiliary Lighting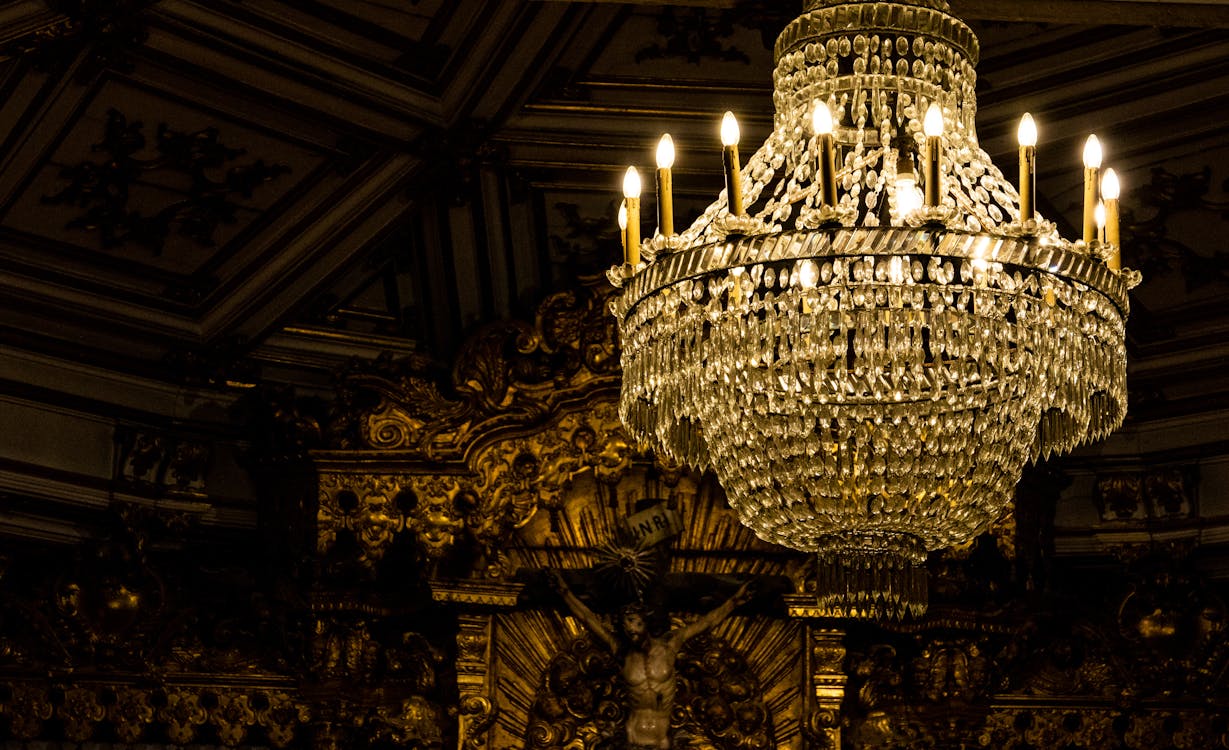 Auxiliary or ambient light is the type of light that is most often used in different rooms of the house. These lights are common and essential in many places, whether it's the living room or the bedroom. 
You might be able to choose the best ambient light from a few different options.  Some of them include LED downlights, wall sconces, wall mount lights, recessed ceiling lights, tracking lighting, and chandeliers.
Both the living room and the foyer area frequently use these lights. Chandeliers, for instance, are a great way to draw attention to the living room's false ceiling.
The wall sconces can also be a great way to draw attention to any artistic pieces you have hung on the walls of the living room or the foyer. Another interesting way to give the living room a traditional appearance is by using wall-mounted lights or lamps.
Depending on the interior design theme you have chosen, wall-mounted lamps can be used in either the bedroom or the dining room.
#7 Lighting Accents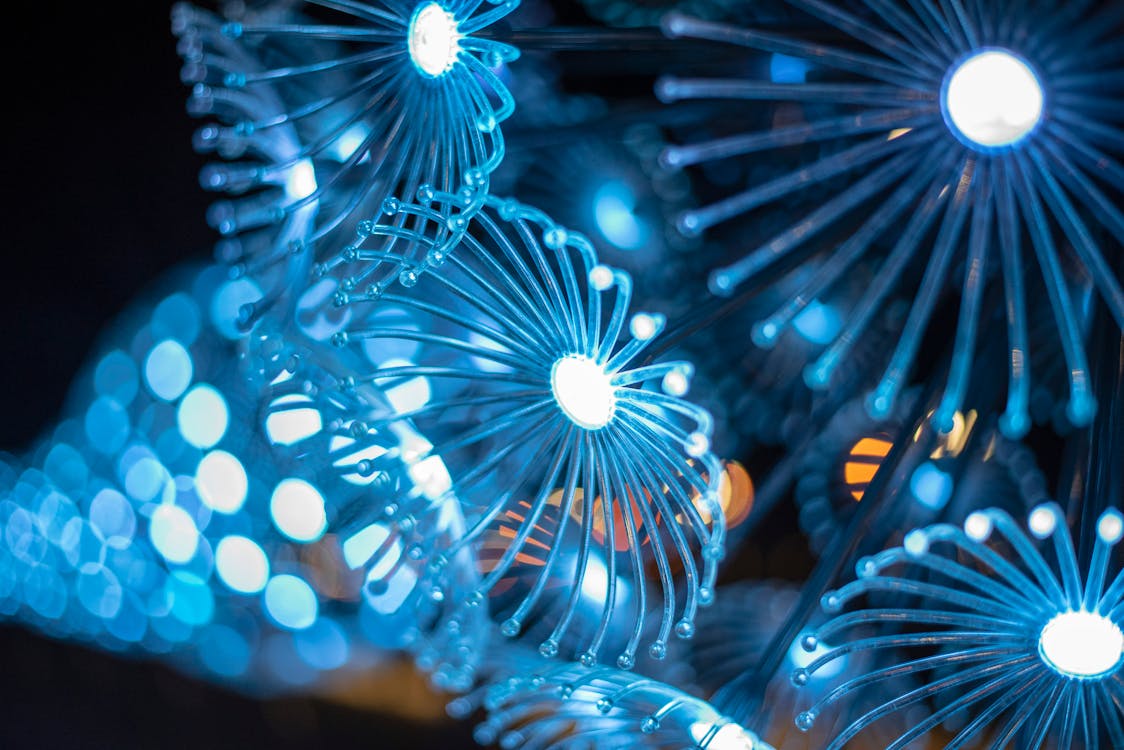 The majority of luxury lighting is thought to be accent lighting. These are used to increase a location's brightness as well as to add drama and beauty. In this group, you can choose from candlelight, a chandelier with dimmers, floodlights, direct tracking lights, and wall sconces, among other things.
The beauty of accent lights today is that they can be used in a variety of settings depending on the theme and decor requirements of that specific location. For instance, floodlights can be a fantastic option if you have an outdoor patio or a location where you host outdoor events in the evenings.  
Direct tracking lights can also be a great option for your bedroom's dressing area, where you can install them over your mirror for a great makeup experience every day. Again, wall sconces can be installed to draw attention to any artwork that is mounted on the walls of your bedroom or living room. The wall lamps can give the interiors a cozy atmosphere even if nothing is being highlighted. 
The same is true for chandeliers; however, if you're using the idea in a small space like the pooja room, you might want to install a chandelier with a dimmer so that you can change the brightness as needed. Artificial candle lights are an essential consideration when discussing accent lighting. 
However, they can also be used in many other locations, such as the bedroom or the small garden area you have set up on your balcony to relive some romantic moments. Ideally, these are used for the dining table to create a special effect on special days.
In conclusion, lighting is an important part of your home's interior, and not just because it helps you see. 
For a variety of tasks, such as completing chopping tasks in the kitchen or creating a soothing and relaxing atmosphere with your favorite book in the bedroom, choosing the right kind of lighting is crucial. 
Also, if you have the right home lighting ideas, the inside of your home will look beautiful.  In fact, when you use the right kind of lighting in your home, the true colors and interior designs actually look better. 
Today, a wide range of options are available, allowing you to choose the one that best suits your preferences and needs. 
At homes4india, we understand individual taste and style. To talk to our interior design and architectural experts, request a call back.
Further Reading
5 Things to Consider When Selecting a Floor Plan
How to Choose the Best House Layout for Your Family
5 most well-liked and popular kitchen plans and designs.