Embrace Open Air Living: Simple and Best Balcony Design Ideas for Your House in 2023
A balcony can be a home's heartbeat, a haven that connects you with the outdoors while providing a sense of seclusion. Balconies can also serve as versatile spaces for relaxation, dining, or showcasing your creativity with aesthetic decor. At Homes4India, we offer you a unique perspective on simple and best balcony design ideas to rejuvenate your house in 2023.
Emphasize Comfort with Lounge Seating
Investing in comfortable lounge seating can turn your balcony into an outdoor living room. Think of sofas, comfy chairs, hammocks, or swing chairs. With the right weather-resistant furniture, you can create a cozy space for relaxation and casual entertaining.

Enliven Your Balcony with Greenery
Adding plants is one of the easiest ways to breathe life into your balcony. Whether it's a vertical garden, hanging plants, or a variety of potted plants, greenery not only enhances aesthetics but also promotes a sense of tranquility.

Make Use of Multifunctional Furniture
Multifunctional furniture, such as foldable tables and chairs or bench seats with built-in storage, is perfect for optimizing small balconies. This clever use of furniture can create a functional, clutter-free space for relaxation or entertainment.

Incorporate a Dining Area
Imagine enjoying breakfast while witnessing a sunrise or having dinner under the stars! Incorporating a dining area can transform your balcony into a picturesque setting for meals. A compact table and a couple of chairs are all you need to create your intimate outdoor dining space.

Light Up Your Space
Lighting is an essential aspect that can set the mood of your balcony. Be it fairy lights, lanterns, LED strips, or solar lights, effective lighting can enhance the ambience, making your balcony a warm and inviting space even after sunset.

Use Artistic Elements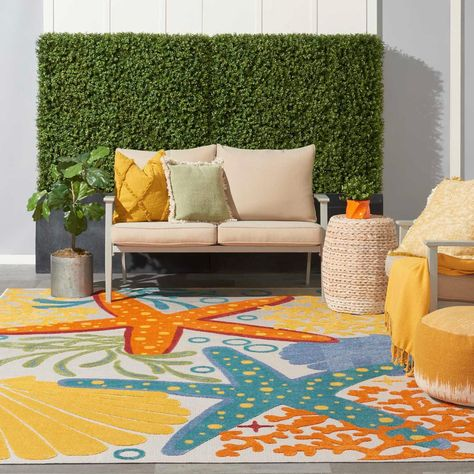 From wall art, murals, and sculptures to colorful rugs and cushions, artistic elements can add personality to your balcony. These elements not only uplift the aesthetic appeal but also make the balcony an extension of your indoor living space.

Install a Canopy or Umbrella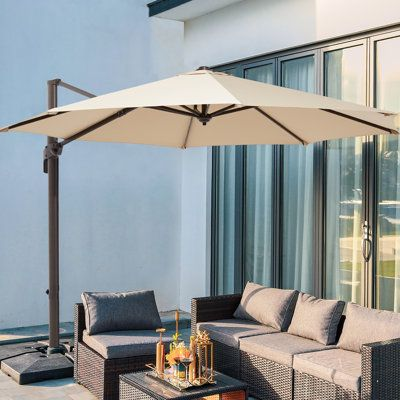 A canopy or umbrella can provide shade, ensuring that your balcony is usable even during the hottest parts of the day or light showers. Available in various designs and colors, these additions can also contribute to the overall decor of the space.

Why Choose Homes4India for Interior Designs
At Homes4India, we are dedicated to transforming houses into homes. Our expertise in interior design and deep understanding of individual preferences and lifestyle needs enable us to craft spaces that are not just aesthetically pleasing but also highly functional. With us, you can rest assured that your balcony will be designed to reflect your style while maximizing its potential. Whether it is selecting the right furniture, lighting, or decorative elements, our team ensures that every detail is taken care of meticulously.  Contact us to discuss your balcony design ideas and let us help you turn them into reality!

Conclusion: Unlock Your Balcony's Potential
In conclusion, with the right design and decor, your balcony can serve as more than just an extra space. It can be a personal retreat, an entertainment zone, or a dining area that allows you to enjoy the outdoor environment. At Homes4India, we help you unlock the potential of your balcony with our simple and best design ideas.

FAQs on Balcony Designs
Q: Can my small balcony be transformed into a functional space?
A: Absolutely! With the use of multifunctional furniture and smart design strategies, even small balconies can be made functional and aesthetically pleasing.
Q: Does adding plants require a lot of maintenance?
A: Not necessarily. You can choose low-maintenance plants that are suitable for your local climate and the amount of sunlight your balcony receives.
Q: What kind of seating is best for a balcony?
A: The choice of seating depends on the size of your balcony and its intended use. Comfortable chairs, sofas, or even hammocks can work well.
Q: Can I include a dining area in a small balcony?
A: Yes, a compact table and a couple of chairs can transform a small balcony into a cozy dining space.
Q: How can I contact Homes4India for balcony design services?
A: You can contact us via phone or email for any consultation or design needs. We're here to help!
More Blogs on Interior Designs
Exploring the Best Flooring Options in India for 2023
The Definitive Guide to Vastu-Compliant Work Desks at Home in 2023
All pic courtesy: freepik.com & pinterest.com