6 Beautiful Bathroom Tiles Designs for 2023
Bathroom tiles are a crucial element in the overall design of your house. They not only provide a practical solution for water resistance, but also act as a decorative element that can completely transform the look of your bathroom. If the rest of your house has a good look, your bathroom should follow suit as well. In India, the options for bathroom tiles are varied and diverse, making it possible to find the perfect tiles to match your personal style. Homes4India design team recommends some of the most beautiful bathroom tile designs in India for 2023:
List of Bathroom tiles designs
1. Mosaic Tiles for Bathrooms
Mosaic tiles are a popular choice for bathroom walls and floors because they add a touch of elegance and sophistication to the space. The intricate patterns and vivid colors of mosaic tiles create a mesmerizing and eye-catching display that will make your bathroom stand out. These tiles are available in a variety of materials, including glass, ceramics, and stones, so you can choose the one that fits your style and budget.
2. Subway Tiles for Bathrooms
Subway tiles have been a classic choice for bathrooms for many years and continue to be popular in 2023. The simple, elegant, and versatile design of these tiles makes them a great option for any bathroom, whether you want a contemporary or traditional look. You can opt for traditional white subway tiles or go for a bolder look with colored or patterned tiles.
3. Stone Tiles for Bathrooms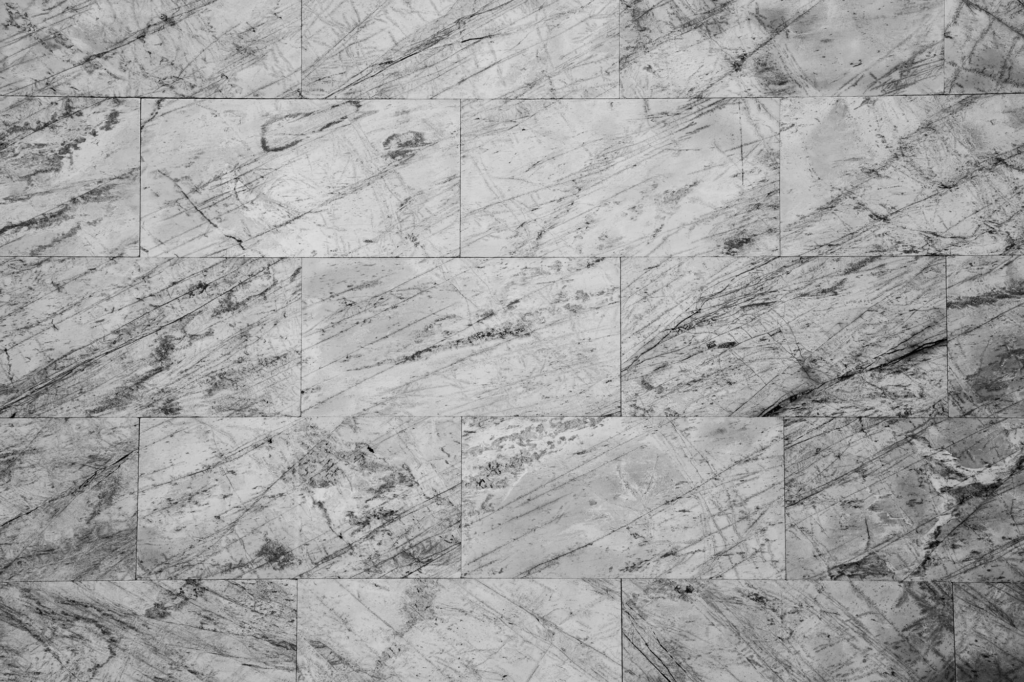 Stone tiles are the perfect choice for creating a natural and calming atmosphere in your bathroom. These tiles are available in a variety of textures, patterns, and colors, making it easy to find the perfect match for your bathroom decor. Popular stone tile options include marble, granite, and slate, which offer durability and elegance in equal measure.
4. Geometric Tiles for Bathrooms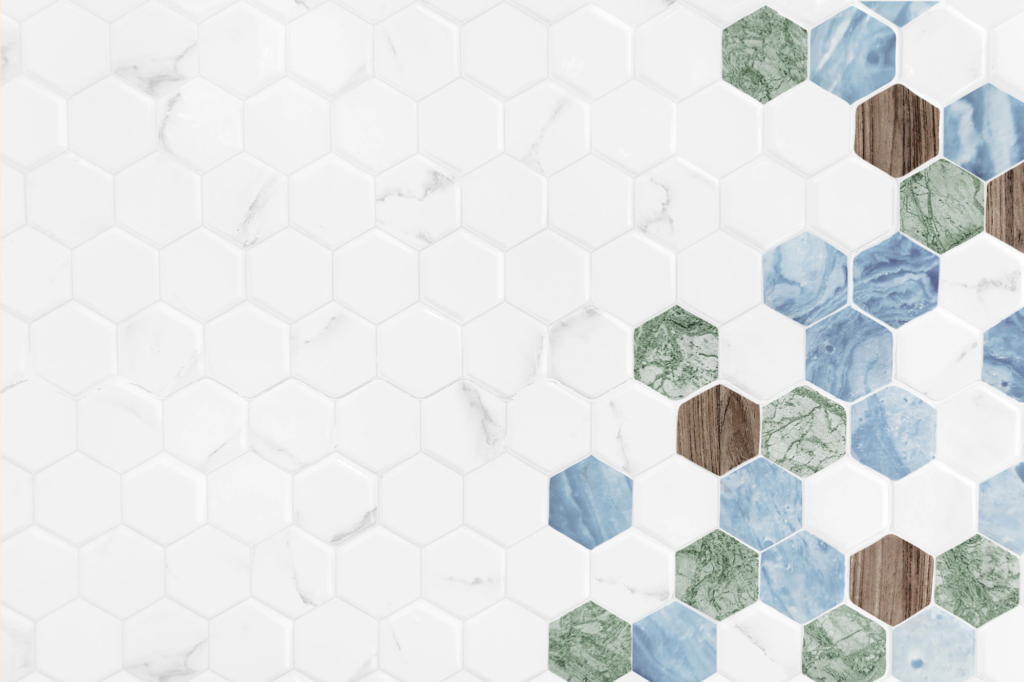 Geometric tiles are a great option for those who want to add a touch of drama to their bathroom. These tiles come in a variety of shapes, including hexagons, diamonds, and squares, and can be used to create a unique and striking design. You can choose from a range of colors, patterns, and textures to suit your style, and the geometric shapes can be arranged in a variety of ways to create a personalized look.
5. Wood-Look Tiles for Bathrooms
For a warm and cozy feel in your bathroom, consider wood-look tiles. These tiles are designed to mimic the look of natural wood and are made from materials like porcelain and ceramic. The result is a tile that is both durable and beautiful, making it the perfect choice for a bathroom that combines comfort and style.
6. Glass Tiles for Bathrooms
Glass tiles are a great choice for those who want to create a bright and airy feel in their bathroom. These tiles are available in a range of colors and patterns, and the reflective surface helps to enhance the natural light in the room, making it feel larger and more inviting. Whether you choose a solid color or a decorative pattern, glass tiles are sure to make a bold statement in your bathroom.
Why choose Homes4India to design your bathroom?
When it comes to designing your bathroom, choosing the right interior designing company is just as important as choosing the right tiles. Homes4India is a leading interior design company that has a team of experts who are dedicated to creating beautiful and functional bathrooms that meet your every need. Here are a few reasons why you should choose Homes4India to design your bathroom:
Experience and Expertise
At Homes4India, we have years of experience in designing and building beautiful bathrooms. Our team of experts has extensive knowledge of the latest bathroom design trends and innovations, and we use this expertise to create bathrooms that are not only beautiful but also practical and functional. We take the time to understand your needs, preferences, and budget, so we can create a bathroom that truly meets your needs.
High-Quality Products
At Homes4India, we only use high-quality products in our bathroom designs. Our tile selection includes some of the most beautiful and durable tiles on the market, and we take great care in choosing products that are of the highest quality. Whether you're looking for mosaic tiles, subway tiles, stone tiles, or any other type of bathroom tile, we have the right product for you.
Customizable Solutions
At Homes4India, we understand that every bathroom is unique, and that's why we offer customizable solutions that are tailored to your specific needs. Whether you want a contemporary look or a traditional feel, we work with you to create a bathroom that truly reflects your style and personality. We take into account the size and layout of your bathroom, as well as your personal preferences and budget, so we can create a bathroom that is both beautiful and functional.
Dedicated Project Management
When you choose Homes4India to design your bathroom, you'll have a dedicated project manager who will be responsible for overseeing every aspect of the project, from start to finish. Your project manager will work with you every step of the way, ensuring that the process is smooth and stress-free. They will also keep you updated on the progress of the project, so you always know what's happening.
So, the next time you are looking for design ideas for your home, look no further. Schedule an online consultation with Homes4India today.
Conclusion
In conclusion, the options for bathroom tile designs in India are varied and diverse, and with the beautiful designs available for 2023, you're sure to find the perfect tiles to suit your personal style. Whether you prefer the elegance of mosaic tiles, the simplicity of subway tiles, or the natural look of stone tiles, there's something for everyone. So go ahead and make your bathroom a place of beauty and relaxation with these stunning tile designs.
Frequently Asked Questions
What colors are trending in bathrooms in 2023?
Top interior designers predict that the popular bathroom color schemes for 2023 include modern blue, light green, and warmer neutral hues, building on the success of similar trends from the previous year. This year, there is also a growing interest in shades like taupe and all-white bathrooms, as well as warm natural undertones.
What colour is best for small bathrooms?
According to the specialists, utilizing light and bright colors that can reflect light can give the illusion of a larger space. This is why white paint is commonly advised for small bathrooms, as it has the capability to reflect the most light.
How do I choose bathroom tiles?
Here are the steps to choose bathroom tiles:
Determine a design style
Evaluate the preferred tile dimensions
Limit the tile selection to three options
Reflect on the shower area
Take into account the required maintenance.
More Blogs on Interior Designs
Amazing Master Bedroom Ideas for Your Home in 2023
Best Kitchen Cabinet Design Ideas for 2023
Refresh Your Senses with These Modern Bathroom Designs
Images source: freepik.com