Although it may not be the centerpiece of your luxurious interior design, the floor unquestionably has a significant impact on the overall appearance of your house. 
Therefore, consider installing contemporary flooring that complements the upscale interior design and enhances the appearance of your home, whether you're building a new one or remodeling the one you already own.
Homes4India presents a collection of seven visually striking and luxurious floor coverings guaranteed to elevate your home's curb appeal.
Put These Tips to Work in Your High-End Decor
The following list of flooring choices accommodates any aesthetic goal, whether it be a modern, artistic vibe, or something in between. 
Think about them in the context of your luxury interior design; put on your thinking cap, or better yet, hire a specialist like Homes4India and let us do the heavy lifting for you.
1. Sturdy Wooden Floors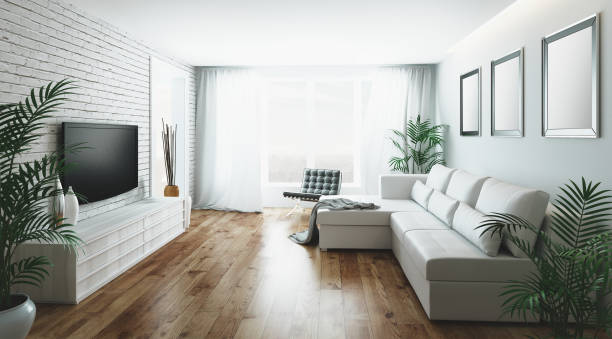 Because it creates an ultra-modern atmosphere in the home, solid hardwood flooring is the undisputed king of high-end décor. 
Hardwood flooring can be used in many different ways and will last for many years while looking beautiful.
It comes in many different tones, some of which are light and natural and give the house a clean appearance, while others are more rustic and feature dark brown tones and warm red tones that make the place seem uncomplicated.
2. Marble Tile Flooring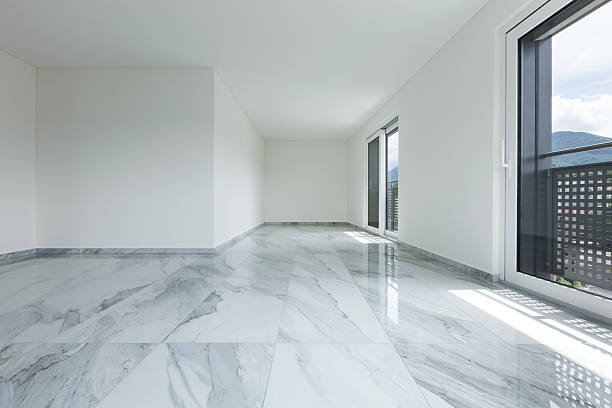 Who can deny the elegance of a marble floor? Marble is one of the most popular types of flooring in India, and it looks great in any high-end design. The stones are made to last because they are very porous. 
Marble's many hues and designs mean it can be used in any residential setting.
3. Solid Bamboo Floors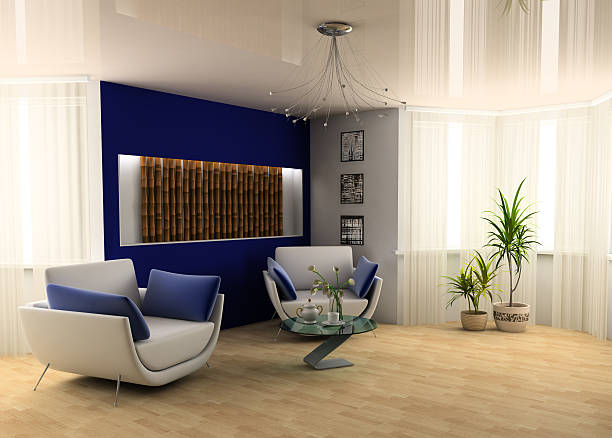 This low-maintenance flooring is ideal for those who want to highlight the home's connection to nature. 
Bamboo flooring is a great addition to a home with a high-end interior design. The floor is safe from termites and other pests.  It is strong and can stand up to the weather and spills without changing how it looks. This eco-friendly flooring has a grainy texture that looks great and helps to improve the aesthetics of any room it's installed in. 
Bamboo flooring comes in a wide variety of styles and materials, so it's best to consult an expert before settling on a design.
4. Floors Covered in Granite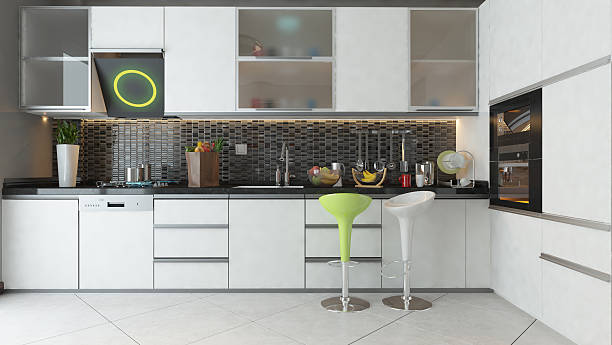 Even though granite looks simple, it gives the house a classy and expensive look. This organic material not only adds durability and sophistication to your home, but it also lasts for a very long time.The low-maintenance stone flooring is suitable for any room in the house. 
 Also, granite is a good choice for flooring in India because its surface temperature stays pretty stable.
5. Flooring made from engineered hardwood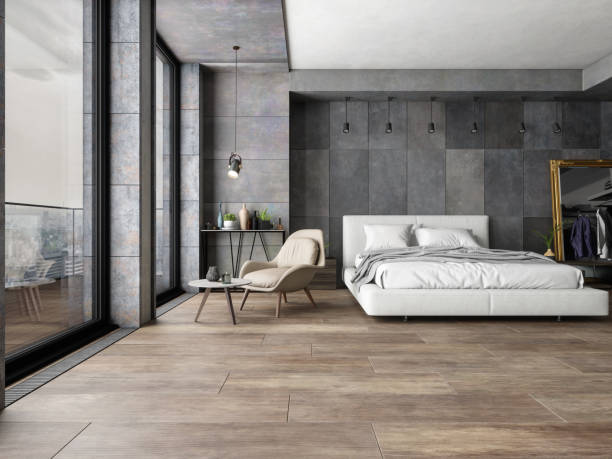 Incorporating engineered hardwood flooring into your high-end home renovation is a fantastic idea. It looks like "solid wood flooring," but it is actually made up of more than one layer of wood. 
In terms of durability and resistance to moisture, it is better than solid wood, as long as it is taken care of properly.
Depending on the style of your home, you can pick from a number of different patterns and designs.
6. Linoleum flooring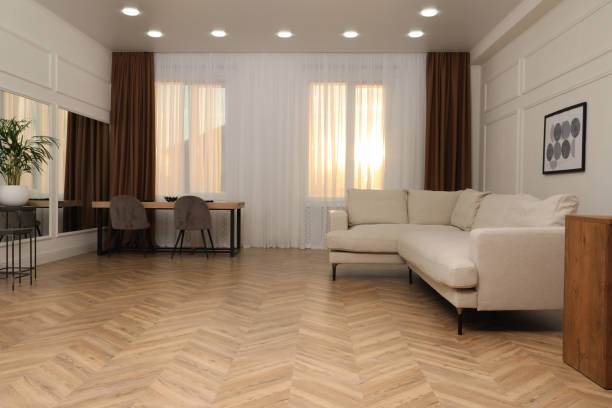 Laminate flooring, one of the top contenders for strong and long-lasting flooring in India, can enhance interior design on a shoestring budget.  Laminate flooring looks like a real wood floor because it is made up of several layers of fiberboard.
Additionally, it has a variety of options, including natural hardwood, sunrooms, golden oak, etc.  We suggest using golden oak in the dining area to add style and make it a better place to have people over.
7. Glazed Vitrified tiles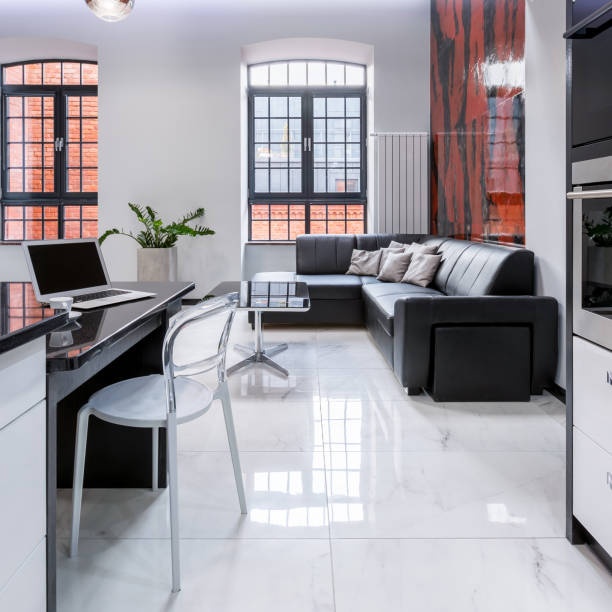 Vitrified tiles, which are created from a combination of clay and minerals, are very common in India. They also have a slight advantage over laminate floors because they don't soak up water as much.
With the variety of colors, designs, and textures that vitrified tiles come in, you can express your creativity to the fullest and give your home a unique look.  They are beautiful and strong, and you can use them outside (like on a balcony).
Choosing the Best Flooring for Your Home
It can be difficult to determine which option is ideal for your home when there are so many on the market. Consequently, Homes4India is the place to go if you need guidance because you're feeling lost.
Before deciding on the best flooring for your home, keep the following in mind if you want to do it yourself:
Design scheme of your home

Spaces available

Find out what choices you have by doing some market research.

Cost and time required for setup

 
As you shop for flooring, keep these factors in mind.  
Get the Perfect Flooring for Your Family Room
Interested in hearing more creative ideas for designing your Family Room ? Our Design Experts at Homes4India are available for a callback request.
If you enjoyed reading this article, you might also like reading about many other design ideas that can be found in our Blogs section.
Further Reading
Top Benefits of Hiring a Professional Interior Designer
5 must have Desi Designs to liven up your home interiors
Architectural Designs for Your Home