Two Colour Combination for Living Room Walls
Selecting a colour scheme for your living room walls might be difficult. The mood of a space can be drastically altered by simply changing the colour of the walls. Because of the depth and visual appeal they may bring to a living room, two colour combinations are a popular choice for painting the walls.
In this article, Homes4India takes a look at some of the most well-liked two colour schemes for living room walls, and offers advice on how to achieve that appearance.
List of Living room wall colour combinations using two colours
1. The Colors Blue and Grey
A timeless and soothing pairing. Harmonizes perfectly with any organic wood fixtures and furnishings. An airy, modern vibe may be achieved with lighter colours of blue and grey, while a more refined aesthetic can be achieved with darker tones.
2. The Color Scheme of Grey and Yellow
A mix that is both warm and welcoming. Well suited to a space bathed in natural light If you're going for a delicate, girly vibe, stick to pastels like yellow and grey, or go all out with bright colours for an energetic, fun vibe.
3. White and beige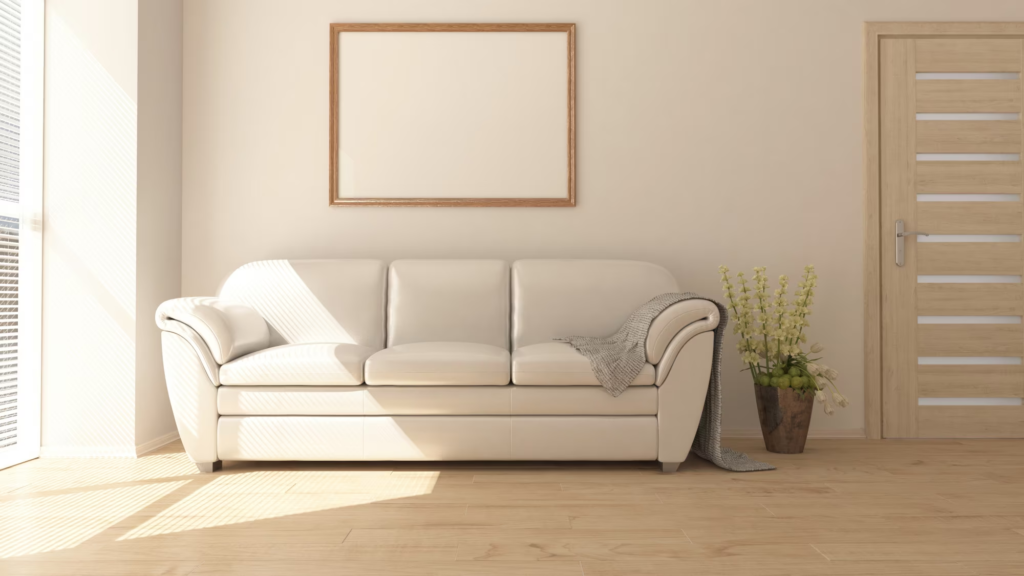 A classic and sophisticated pairing. Ideal for use as a blank canvas on which to showcase bright furnishings and accents. Make the room more interesting by utilising a number of different textures and patterns.
4. Green and White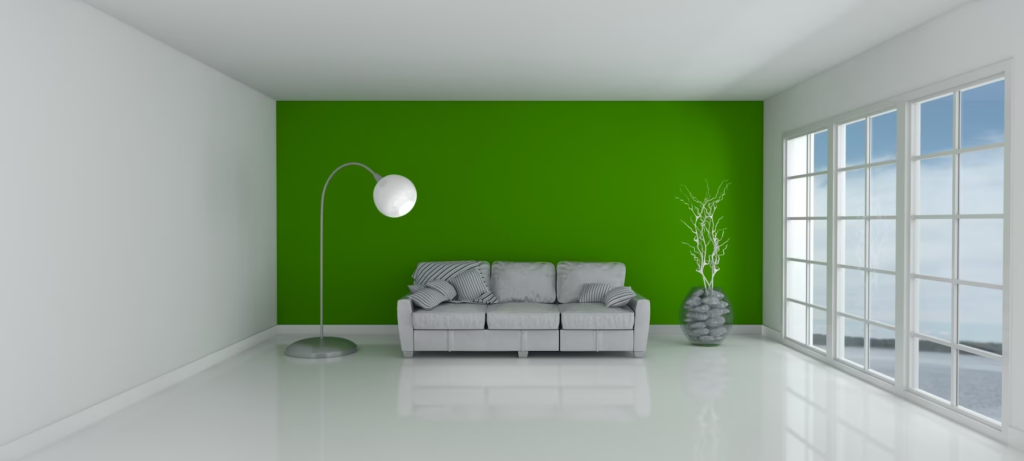 A harmonious union of natural elements. Compatible with natural substances like wood and stone. Employ pastels for a calm, spa-like atmosphere, or bold colours for a lively presentation.
5. Mixing Pink and Grey
A fusion of romanticism and refinement. Just right for a sophisticated and sophisticatedly feminine room. Use cooler tones of pink and grey for a delicate, demure appearance, or warmer tones for a lively, fun vibe.
FAQs:
1. Can I paint my living room in more than two different colours?
A lot of attention is paid to using just two colours together, but there are no guidelines about how to do it. It is possible to decorate a living room with more than two colours. Use hues that go well together to avoid a mismatched appearance.
2. What colour palette would you recommend for my living room walls?
Think about the amount of natural light in the room, the type of furniture you have, and the atmosphere you hope to achieve before settling on a colour scheme. Before settling on a final hue, it's a good idea to see how it looks in the room.
3. What colour scheme would you recommend for my living room?
Mood is an important factor here. There is a general consensus that rooms decorated in lighter hues feel more open and airy, while those decorated in darker colours might be more intimate and warm.
4. What kind of wall covering would you recommend for my family room?
Ultimately, it's a matter of taste. Finishes like satin and semi-gloss are fantastic for a more polished and sophisticated aesthetic, while matte finishes are preferred for a more natural, organic effect.
5. How can I use two colours to make my living room seem bigger?
The use of lighter hues helps to deceive the eye into perceiving more room than there actually is. In addition, stripes can be used to alter the visual perception of a space, with vertical stripes giving the impression of height and horizontal stripes of width.
How can Homes4India help in Interior Designing ?
Homes4India is the best option for interior design assistance. In order to assist you in designing the ideal living or working environment, we provide a comprehensive menu of options.
We put a premium on happy customers, which is why so many people choose us. Our design and consulting team gets to know each client intimately to fully grasp their wants and needs, and then they use that information to craft one-of-a-kind designs that consistently impress.
Homes4India's meticulous nature is just one more perk of doing business with us. Every aspect of the design process is meticulously planned and executed to guarantee excellence, beginning with the initial consultation and ending with the installation. We at Homes4India are dedicated to providing you with a finished area that not only looks great but also serves its intended purpose for many years to come by using only the highest quality materials and products.
Homes4India provides a wide variety of services, including interior design, to realise your ideal home.
Every step of the way, the team has you covered. Thanks to their skill and care, you can rest assured that the finished product will be aesthetically pleasing and highly practical.
In conclusion, HomeD4India is a great option if you need assistance with interior design. You can trust them to help you realise your vision for the space you've always wanted thanks to their dedication to client happiness, meticulous attention to detail, and comprehensive service offerings.
Contact us today to help you with home interior designs from conception to completion.
More Blogs on Interior Designs
7 Marble Floor Designs for Beautifying Your Home
Types of Wall Paneling in India
All pic courtesy: freepik.com & pinterest.com