Elevate Your Home Bar Experience: A Comprehensive Guide to Incorporating Smart Technology
In a world increasingly enamored by technological advancements, why should your home bar be any different? Modern home bars are no longer just about a stylish cabinet or a well-stocked counter; they're evolving into smart spaces designed to enhance your lifestyle and entertaining capabilities. Imagine a home bar where the lighting, temperature, and even your preferred playlist are controlled seamlessly by your voice or a swipe on your smartphone. At Homes4India, we understand the power of blending traditional design with technological advancements. This guide delves deep into the transformative potential of incorporating smart technology into your home bar, making it not just a place to unwind but a cornerstone of your intelligent home.
Unveiling the Scope of Smart Technology in Home Bars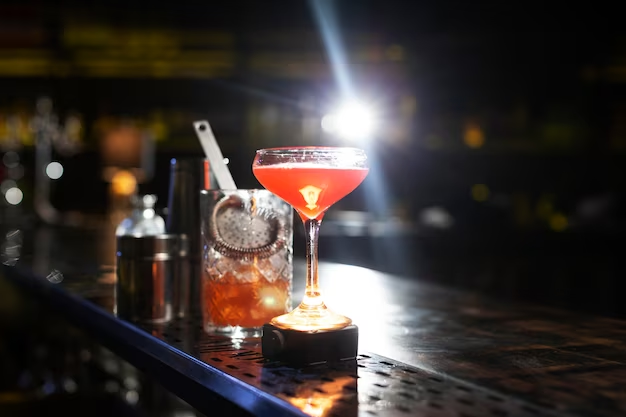 Incorporating smart technology into your home bar opens up a realm of possibilities. From automated wine dispensers to intelligent lighting systems, technology augments your bar experience by introducing convenience, efficiency, and a dash of modern aesthetics. Now, pouring a perfect cocktail is not just an art but a science, backed by precise measurements and automated systems.
Making Your Home Bar Voice-Controlled
In an age where voice assistants like Amazon's Alexa and Google Home have become ubiquitous, integrating voice control into your home bar brings unparalleled convenience. Whether it's changing the mood lighting or activating the ice maker, a simple voice command ensures your home bar listens and responds to your needs without you lifting a finger.
Implementing Smart Lighting Solutions
The ambiance of your home bar can be radically transformed by intelligent lighting solutions. Beyond just on/off switches, smart lighting offers you a spectrum of colors and moods to match the vibe you desire. Want to recreate a tropical sunset for your tiki-themed night? Your smart lighting system has you covered.
Temperature Management: Smart Refrigerators and Cooling Systems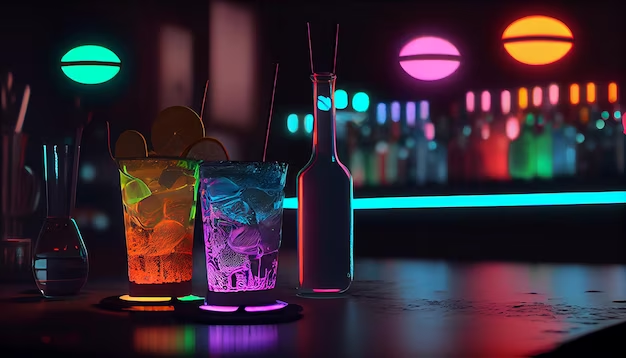 Temperature plays a crucial role in the taste and presentation of beverages. With smart refrigerators and cooling systems, maintain your beer, wine, and spirits at the optimal temperature. These systems can also alert you when supplies are running low, making sure you're always prepared for an impromptu gathering.
Security Measures: Smart Locks and Inventory Tracking
Safety is paramount, especially when it comes to a well-stocked home bar. Smart locks and inventory tracking features help you keep your prized beverages secure. You can control and monitor access through your smartphone, ensuring both safety and accountability.
Investing in Automated Dispensing Systems
An automated dispensing system is more than just a showstopper at parties; it ensures consistency and precision in every glass you pour. From perfect cocktails to optimal serving sizes, an automated system guarantees your home bar delivers professional-grade beverages every single time.
Smart Entertainment Systems: Beyond Just Music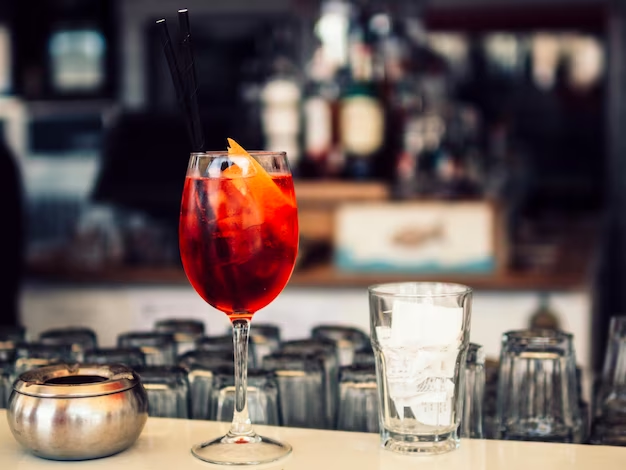 An exceptional home bar experience goes beyond beverages. Smart entertainment systems enable you to stream your favorite playlists, sports events, or podcasts effortlessly. Sync your smart speakers, television, and even your digital art displays to elevate the ambiance to a whole new level.
Conclusion: Setting a New Standard for Home Bars
The modern home bar transcends mere aesthetic appeal. By incorporating smart technology, you not only elevate its functionality but also transform it into an interactive experience. Convenience, customization, and control are just a touch or a voice command away, making your home bar a centerpiece of technological innovation and luxurious living.
Frequently Asked Questions on home bar designs
Is integrating smart technology expensive?
While initial costs can be higher, the convenience and efficiency provided often justify the investment.

Can I retrofit smart technology into my existing home bar?
Absolutely. Most smart systems are designed to be compatible with existing setups.

Is smart technology secure?
Top-grade smart technology comes with robust security features, including encrypted connections.

Do I need professional installation?
While some features can be DIY, professional installation ensures optimal performance and integration.

Will smart technology make my home bar difficult to operate?
On the contrary, smart systems are designed for ease of use, often controllable via smartphone apps.

Why Choose Homes4India for Interior Designs
At Homes4India, we don't just build spaces; we create experiences. Our forte lies in seamlessly integrating cutting-edge technology into classically elegant designs, culminating in an ambiance that is both modern and timeless. Our team of experts work diligently to understand your unique needs, crafting solutions that not only meet but exceed your expectations. So why settle for ordinary when you can have extraordinary? Embark on a journey to redefine luxury and convenience with Homes4India.
Contact us today, and let's begin crafting the home bar you've always dreamed of.
More Blogs on Interior Designs
Master the Art of Small Office Spaces: Innovative Furniture Ideas to Maximize Productivity and Style
The Definitive Guide to Open Floor Plans vs. Traditional Indian Floor Plans: An In-depth Analysis
All pic courtesy: freepik.com, wikipedia & pinterest.com