Elevate Your Window Style: 9 Trending Pelmet Designs to Enhance Your Space
Pelmets are a remarkable addition to any interior space, adding both function and aesthetic appeal to your windows. Homes4India team has curated a list of nine trending pelmet designs that will elevate your windows and transform your living space. Discover the perfect pelmet design to suit your taste and watch your windows come to life.
1. Classic Box Pelmet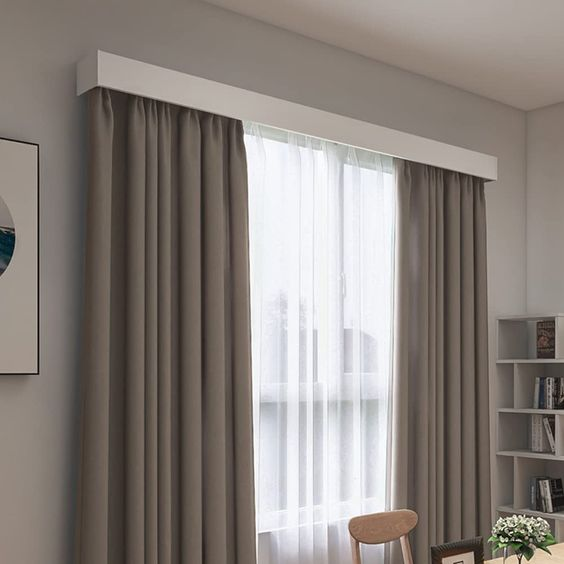 The Classic Box Pelmet is a timeless design that adds a touch of elegance to any window. Featuring clean lines and a minimalist appearance, this design is perfect for those who appreciate simplicity and sophistication. The Classic Box Pelmet seamlessly integrates with a variety of interior styles, making it a versatile choice for any home.
2. Upholstered Pelmet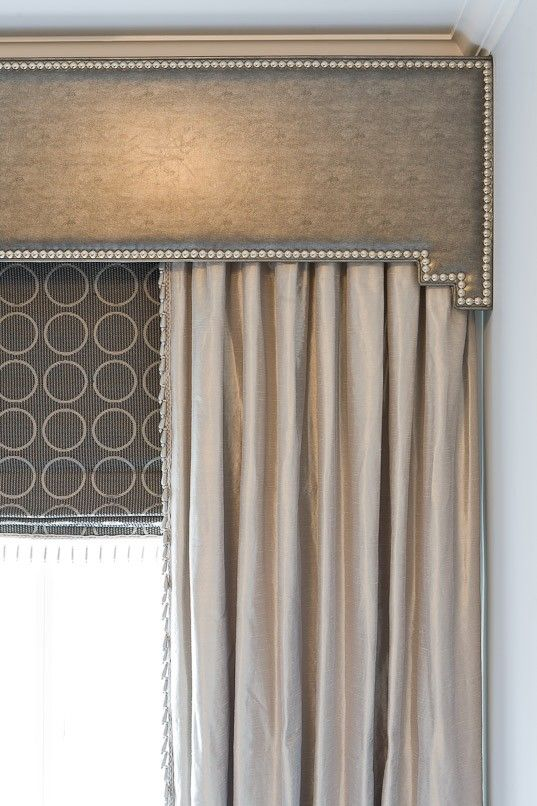 Upholstered Pelmets bring a luxurious feel to your windows with their plush fabric coverings. Available in an array of colors and textures, these pelmets can be customized to match your interior design perfectly. The softness of the upholstered pelmet adds warmth and coziness to your living space, creating an inviting ambiance.
3. Curved Pelmet
The Curved Pelmet adds a unique flair to your windows with its graceful, sweeping lines. This eye-catching design is perfect for those who want to make a statement and showcase their windows as a focal point in the room. The Curved Pelmet lends a touch of sophistication to both traditional and contemporary interiors.
4. Inverted Box Pelmet
An Inverted Box Pelmet features a subtle twist on the Classic Box Pelmet design. With a slightly recessed center, this pelmet creates visual interest while maintaining a minimalist aesthetic. The Inverted Box Pelmet is an excellent choice for modern spaces that crave a hint of character without overwhelming the overall design.
5. Double Layer Pelmet
For those who desire a more dramatic look, the Double Layer Pelmet is a perfect choice. This design consists of two pelmets stacked upon one another, creating depth and visual interest. The Double Layer Pelmet can be customized with different colors or textures, allowing you to create a truly unique and personalized window treatment.
6. Scalloped Pelmet
The Scalloped Pelmet adds a touch of whimsy to your windows with its playful, curved design. This pelmet style is perfect for adding a soft, feminine touch to a room and works exceptionally well in bedrooms or nurseries. Choose from various fabric options to create a Scalloped Pelmet that complements your interior design.
7. Asymmetrical Pelmet
Daring and modern, the Asymmetrical Pelmet features an uneven design that adds a dynamic edge to your windows. This contemporary pelmet style is perfect for those who wish to make a bold statement and create a unique focal point in their space. Pair with sleek furnishings and accessories for a cohesive look.
8. Colonial Style Pelmet
The Colonial Style Pelmet pays homage to traditional design, featuring ornate detailing and a classic appearance. This pelmet design works beautifully in period homes or spaces that embrace a vintage aesthetic. Enhance the charm of your windows with a Colonial Style Pelmet, creating a stunning centerpiece in any room.
9. Goblet Pleat Pelmet
The Goblet Pleat Pelmet showcases a sophisticated design reminiscent of classic drapery. This elegant pelmet style is perfect for formal spaces, such as dining rooms or living areas. The Goblet Pleat Pelmet adds a refined touch to your windows, making them an exquisite addition to your interior design.
In conclusion, pelmet designs offer an incredible opportunity to enhance your windows and elevate the overall aesthetic of your living space. With nine trending styles to choose from, there is a pelmet design to suit every taste and preference. Explore the various options, and find the perfect fit for your home.
Frequently Asked Questions on Window Pelmets
Q: What is the purpose of a pelmet?
A: Pelmets serve both functional and aesthetic purposes. They help to conceal curtain fixtures, improve insulation, and add visual interest to your windows.
Q: How do I choose the right pelmet design for my home
A: Consider the existing interior style, the size and shape of your windows, and your personal preferences when selecting a pelmet design that complements your space.
Q: Are pelmets difficult to install?
A: Pelmets are relatively easy to install, especially when you work with experienced professionals like the Homes4India team.
Q: Can I customize my pelmet design
A: Yes, many pelmet designs can be customized with different colors, fabrics, and textures to match your interior design perfectly.
Q: How do I maintain and clean my pelmet?
A: Regular dusting and occasional vacuuming with a soft brush attachment can help keep your pelmet looking fresh and clean.
Why Choose Homes4India for Interior Designs
At Homes4India, we are dedicated to delivering exceptional interior design services, including the selection and installation of trending pelmet designs. Our skilled professionals work closely with you to understand your vision, providing personalized attention and innovative solutions tailored to your needs.
Our extensive portfolio showcases our ability to create beautiful, functional spaces that cater to a variety of tastes and preferences. Trust Homes4India with your interior design project, and let our team guide you through the process of transforming your home into a true masterpiece.
Elevate your living space with the expertise of Homes4India in pelmet designs and other interior design services. Contact us today to schedule a consultation and take the first step towards realizing your dream home.
More Blogs on Interior Designs
Unleashing the Potential of Polycarbonate Roof Designs
Cement Cupboard Designs in India 2023: 5 Tips for the Latest Trends and Styles
All pic courtesy: freepik.com & pinterest.com