Home is where the heart is, where one can unwind and be with one's family and friends.  When decorating a living room, the four walls are usually all that people consider. However, equal care must be given to the roof.  
A false ceiling is now an integral part of most modern homes. Make an excellent first impression with your living room.
Homes4India presents a collection of beautiful living room ceiling ideas. 
The Most Beautiful Living Room Ceilings
It's important to take the overall style of the room into account when planning the ceiling design for the living room. 
Once you've settled on a style, you can start thinking about ceiling designs that will complement the room's colors, aesthetic, and overall décor. 
Here is a collection of false ceiling layouts that are sure to make your living room the talk of the town. 
1. Elegant Grey and White False Ceiling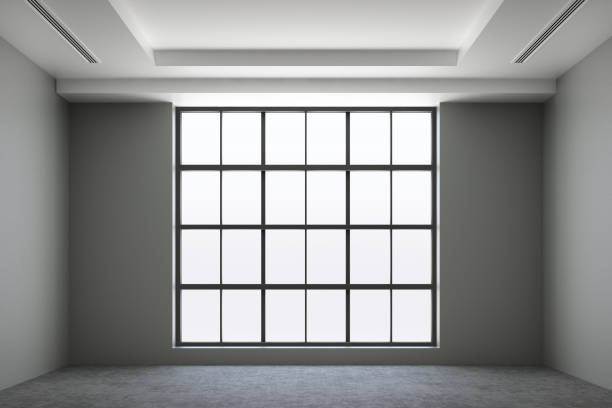 The colors you paint your false ceilings can have a significant impact on the mood of your home. For contemporary homeowners looking for a timeless yet on-trend ceiling design, timeless gray and white is a great option.
There are numerous gray and white living room ceiling designs to choose from. When creating a false ceiling design, there are many opportunities to experiment with color. 
It could have a glossy grey finish and a matte white one, for instance.
Alternatively, you could choose mattified white ceilings with only greys on pop ceilings. 
To top it all off, the neutral tones of grey and white work well with both conventional and contemporary illumination schemes. You shouldn't stress about picking the right lighting for your grey and white ceilings. 
2. Decorative Wooden Drop Ceiling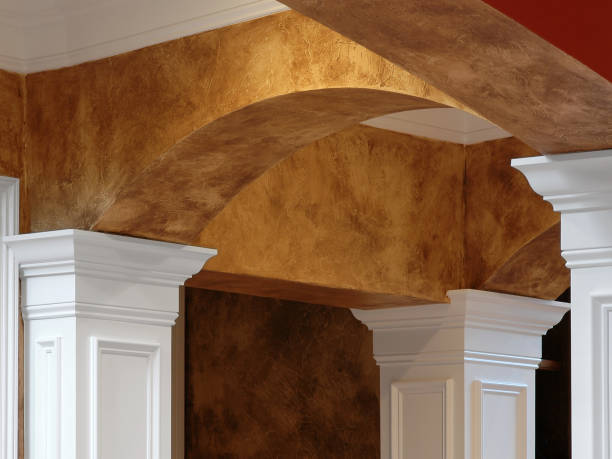 Wooden ceilings with white false ceilings are a classic and sophisticated choice for a living room. If you want a modern and sophisticated look in your home, a wooden ceiling is the way to go. 
When white false ceilings or textured walls are put next to a wood ceiling, the effect can be stunning. 
False ceilings look good with white window panes, and dark furniture can be used instead of either of these. 
3. Pattern for a Golden Art Ceiling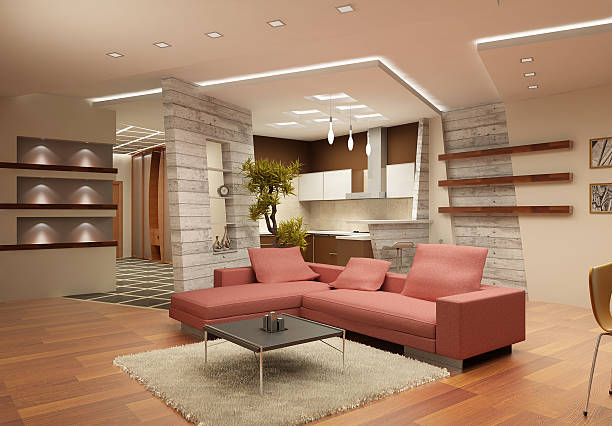 Adding a touch of royalty to your living room with gold and gold accents is easy. Install a false ceiling with a gold accent in a living room with soft colors to make the most of the space. 
Modern false ceilings with golden lighting are on the rise. Golden false ceiling designs can also be made more dramatic by choosing wall textures or golden patterns on a plain background to go with the golden ceiling. 
In addition, the contrast of the gold color allows you to use more daring colors like black, dark green, and deep purple. 
4. False Ceiling with soft contouring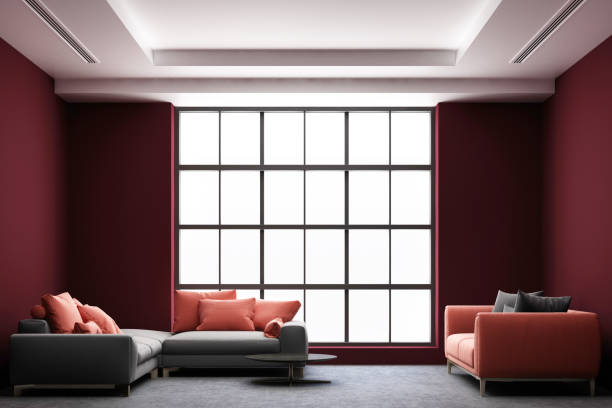 Your living space will look sophisticated and invigorating with the use of dual tones. So, choose a two-tone design with muted colors if you like colors that aren't too loud. 
You can use any soft pastel color you like on all four walls, and a white false ceiling will really make it pop.  Depending on the other decor in the room, such as furniture, artwork, rugs, houseplants, and curtains, this can be the ideal ceiling design for the living area. 
To inject some much-needed color into the space, go with curtains of a light or bright hue. 
Choose curtains in soft pastels like baby blue or peach if you're not a fan of bold colors. In addition, rust reds and browns are great additions to an earthy color scheme.
5. Decorative False Ceilings in Vibrant Colors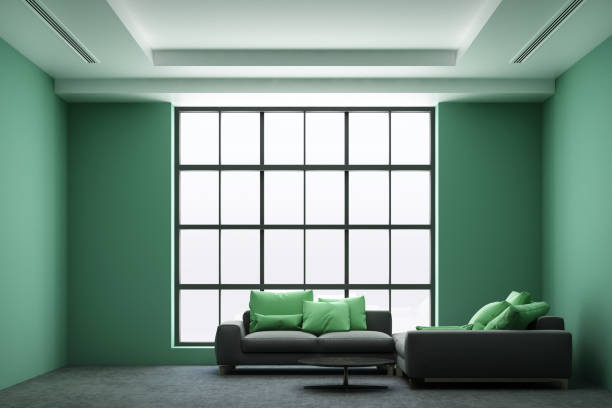 Pick out your favorite shade for the living room's primary wall if you're someone who finds joy in contrasting colors. 
You can paint one wall in your living room a darker or brighter color of your choice, and the wall that makes up the false ceiling a lighter color.
A living room with a colorful ceiling should have furniture and decorations that aren't too loud.
If you're bored with your white walls, paint a pastel color on them. You can draw attention to your false ceiling by painting the walls around it a lighter color.
Also, the false ceiling lighting will make your living room ceiling look even better than it already does. 
6. Decorative False Ceilings in Three Dimensions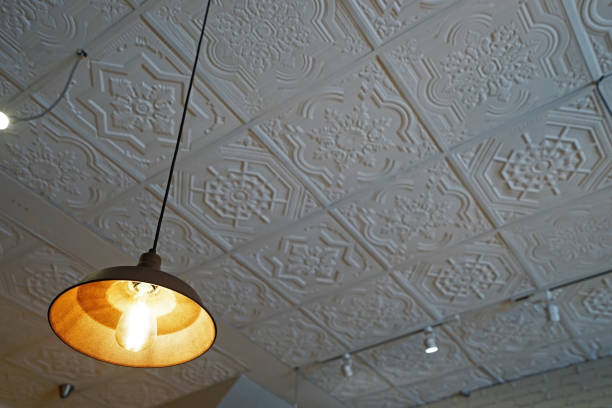 If you have a contemporary taste, a false ceiling in three dimensions could be a neat addition to your living room. If you have a 3-D false ceiling installed in your living room, it will give the illusion of more space. 
Put lights in just the right places, and that 3-D ceiling will look even better. 
The lights, centered in each section, will cast a beautiful glow across your entire room. 
If your living room features dark furniture and metallic accents, a three-dimensional ceiling might be the best option for your interior design. 
7. False Ceilings with a Minimalist Flair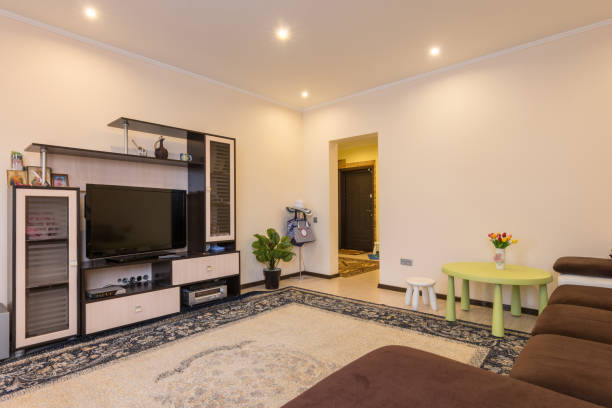 Shades of white are a safe bet that won't go out of style. Elegant white paint colors look great on walls and ceilings and are a great choice for minimalist homeowners. 
Your living room ceiling design options include a white false ceiling that looks great with white walls.
All styles will stand out more in an all-white room.
No matter if you're going for a modern or a rustic look, white false ceilings and walls will complement your decor beautifully. 
Other accessories, such as rugs, vases, plants, and frames, can be chosen at your discretion. There is a wide range of colors from which to choose, including bright and bold tones and more subdued earth tones. 
The white walls in the living room will complement any shade. 
Find the Perfect Ceiling for Your Family Room
Interested in hearing more creative ideas for designing your home ? Our Design Experts at Homes4India are available for a callback request. 
If you enjoyed reading this article, you might also like reading about many other design ideas that can be found in our Blogs section.
Further Reading
5 Exquisite Interior Designs for Inspired Living
Refresh your senses with these modern bathroom designs
5 clever and inexpensive kitchen remodeling tips