If you have plans to renovate your current bathroom or are excited to design a space from scratch for your new home, you may be in need of some bathroom inspiration.
In that case, now is the perfect time to find your inner motivation. In most homes, the bathroom serves as the owner's private haven, a place to relax, rejuvenate, and plot their ultimate triumph.
Having a modern bathroom is a surefire way to let people know how you feel about your home and your taste in design. It needs to be noticeable. Even if it only takes up a modest amount of room, it can provide insight into your home's layout.
Using high-end fixtures, wallpaper, paint, and lighting, a plain private room can be transformed into a stunningly beautiful modern bathroom that you won't want to leave.  These carefully selected ideas by Homes4India for modern bathroom decor will quickly become favorites. Check out all of our recommendations in this article
Modern Bathrooms with a Tropical Flair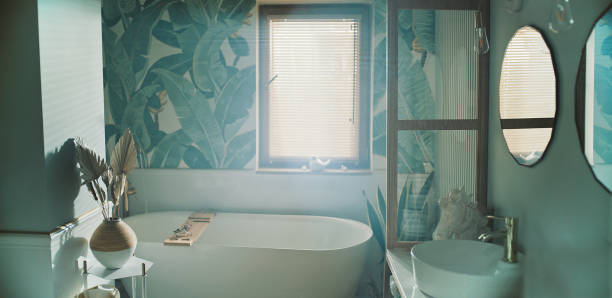 Who wouldn't appreciate a soothing washroom to relax in after a long day?
Its soothing blue and white color scheme, combined with the high-end fixtures and decorative potted plants, makes this bathroom design an absolute must-see.
Trendy Bohemian Bathroom Decor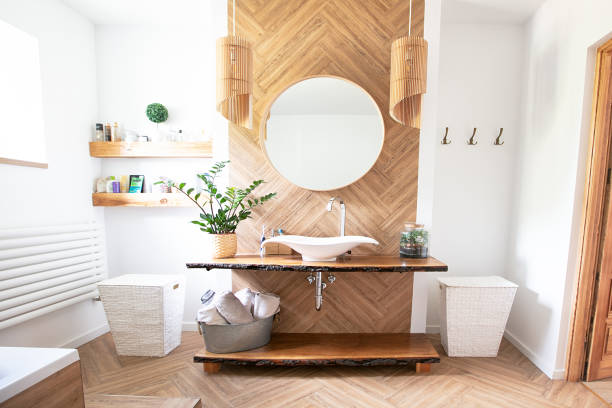 Even a standard toilet room can look extremely luxurious by adding glass, indoor planters, and stylish partitions.
You can make a quick and easy transition to a more natural bathing experience by installing a series of planters strategically placed around your bathroom and opting for minimal shower cabinets.
Style of Modern Bathroom in Black and White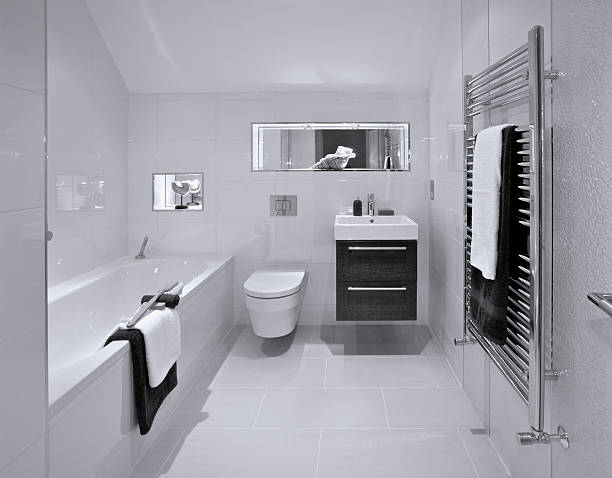 Because of its timeless simplicity, elegance, and adaptability, a black and white bathroom will never go out of style. Whether you live in a small apartment or a large house, the uniformity of the design is guaranteed.
To make it stand out, you can use black and white tiles or wallpaper that is directly related to the theme.
Inspiring Wooden Bathrooms for the Modern Age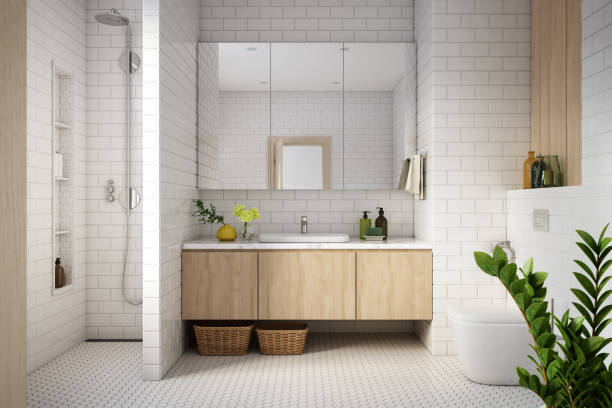 Wood's grain always makes an impression. You can give your bathroom a cozy vibe by installing wooden flooring and adding decorative accents.
This layout accommodates bathrooms of any size while also being an excellent synthesis of Indian and Western styles.
A Modern Bathroom With a Sleek, Minimalist Style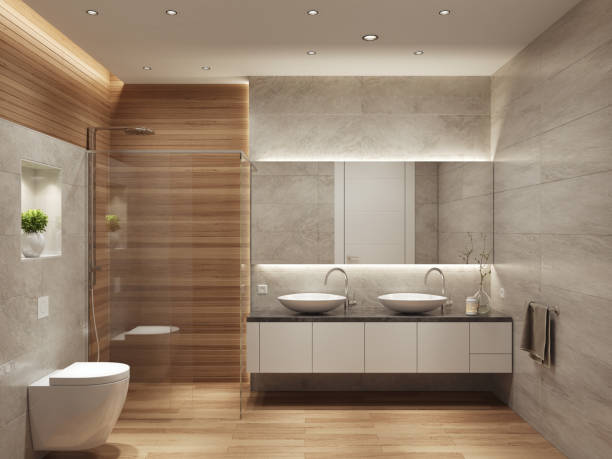 Minimalist aesthetics will be the norm in the coming years. You can anticipate trends by adapting its style to your bathroom. After a long day, unwind in this bathroom with a Zen-inspired design that soothes the mind and body.
Then why not make it into a bathroom nobody else has by arranging its carved wooden panels and sleek mirror in perfect harmony?
Comfortable Modern Bathtub Design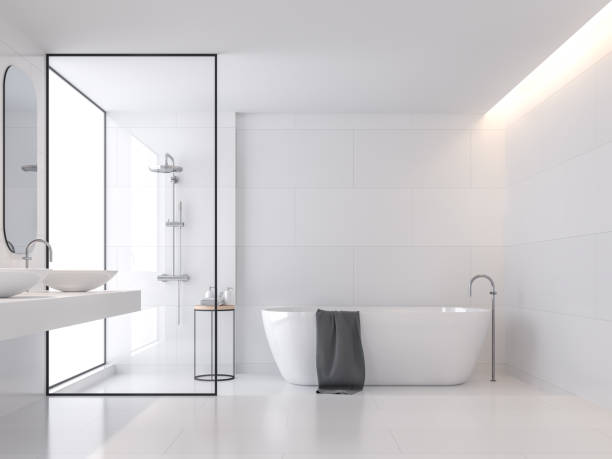 A warm and inviting bathroom has a calming effect on people. A small bathroom can look much larger and brighter with the addition of grey tiles, high-end fixtures, and stylish mirrors.
A small bathroom could be easily partitioned and transformed into a sleek modern space by installing glass panels. 
Elegant and Sleek Modern Bathrooms
Creative expression is fundamental to human existence. Keep the theme going in the bathroom as well. Accent a mostly white color scheme (tiles, bathtub, basins, etc.) with metal trinkets and decorative planters. The resulting bathroom is nothing short of a work of art.
Interested in hearing more creative ideas for designing your home ? Our Design Experts at Homes4India are available for a callback request. 
If you enjoyed reading this article, you might also like reading about many other design ideas that can be found in our Blogs section.
Further Reading
5 Elegant Bar Designs to Enjoy your Drink at Home
5 Clever and Inexpensive Kitchen Remodeling Tips
Indoor Gardening: 5 Green-Ideas for Your Home