Kitchens have become the center of every home, a place where you can show off your taste, lifestyle, and class. 
Now, kitchens aren't just functional spaces; they also have a sense of style. So, it is very important to pay attention to design, layout, and color.
Your kitchen must have everything, from fun to useful, and from traditional to modern.And most importantly, it must have a touch of luxury to it. 
It can be hard to make a kitchen look like it costs a lot to fix up. But you can reach your goal without working hard if you know the right tips and tricks.
Homes4India elaborates on five ways to make your kitchen look better and richer.
Neutral colors look luxurious
A kitchen looks rich when it has a light color scheme and white cabinets.
A fresh coat of paint can transform your kitchen in an instant. Champagne, beige, and pastel tones are popular among the well-to-do. Darker colors, such as charcoal and teal, make a modular kitchen with a lot of cabinets and storage options look more expensive. 
Alternatively, if you're struggling with a lack of space, a white color scheme may be your best bet. Having a white kitchen will make the space feel more open and airy. Painting just the cabinets will make a big difference if you don't want to repaint the entire kitchen. 
Kitchens benefit from a background wall, and wallpaper is a cost-effective way to get one.
Spruce up that old backsplash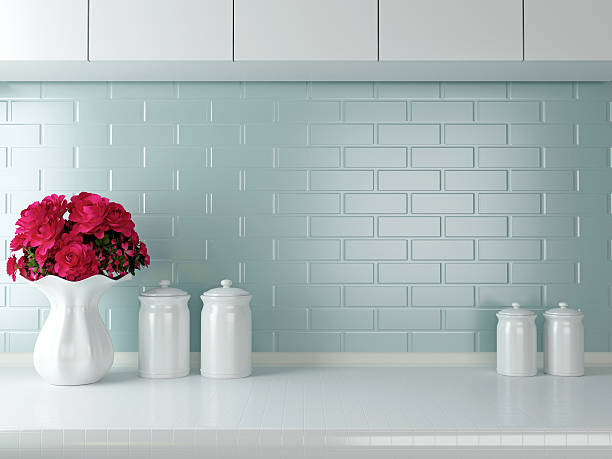 The backsplash, which is beautifully coordinated with the cabinetry and countertops, is the focal point of every kitchen.
In the kitchen, backsplashes can really make a statement. This is the next best place to invest in terms of improving the quality of your kitchen, after the cabinets. It's a great platform to show off your sophisticated style and taste. 
Use anything from herringbone to concrete to penny tiles; the possibilities are endless.
Luxurious lighting is a sure sign of refinement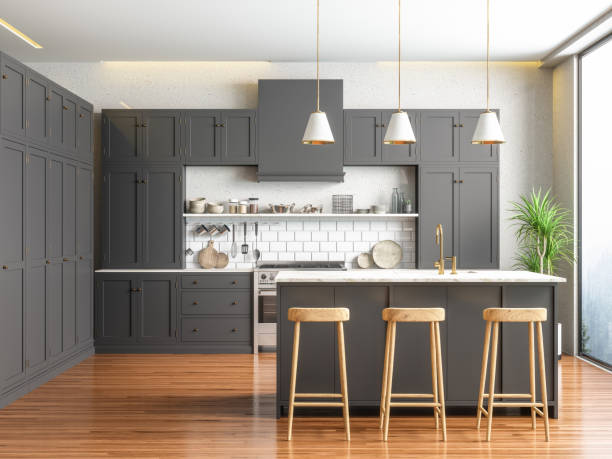 When it comes to kitchen design, lighting is frequently the first thing to get overlooked. Inadequate lighting will compromise the overall elegance of the space. 
Low hanging lights over kitchen counters, islands, and dining areas next to them make it look like the ceiling is higher. You can also use a pair or a cluster of pendant lights, both of which are attractive options. 
Adding dimmers is yet another method to give the impression of a high-end kitchen. The soft lighting of a candlelit dinner creates a romantic and cozy ambiance.
Relax and Let the Marble Work Its Wonders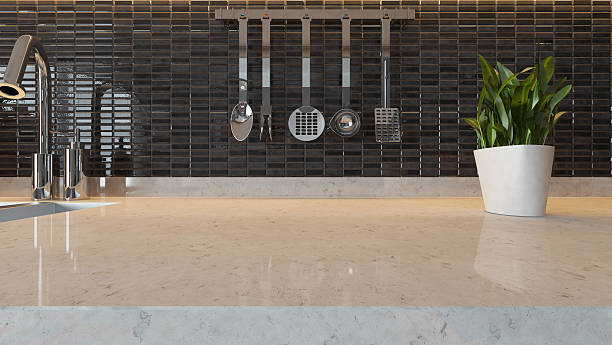 It's hard to imagine a home where marble countertops aren't a desirable addition. Having it around makes the room feel a little more opulent and refined. Not everyone can afford marble countertops, but that shouldn't stop you from trying. 
A few tricks will allow you to put this material to its intended use: luxuriousness. Just a few subtle touches here and there will do wonders for your current kitchen. You can create a compact work area for baking with just a single prefabricated marble slab. 
Marble tiles are versatile enough to be both a stylish backsplash and a useful floor covering in the kitchen. Further, a small amount of marble can make your kitchen look much more expensive, and it works well with almost any color scheme.
Incorporate Modular Cabinets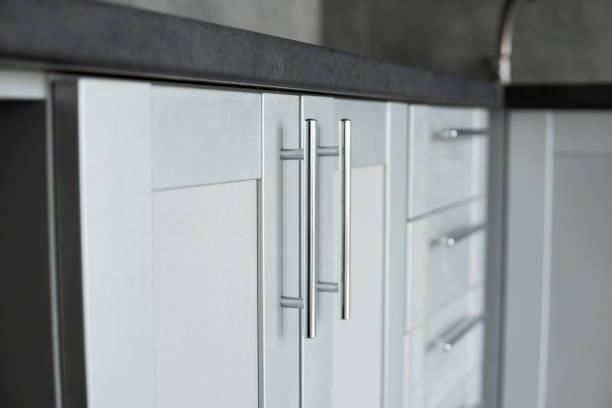 It's time to upgrade to modular kitchen units if you're still using outdated, unattractive materials like stone shelves and dark wood cabinets. They can be used for more than one thing, have a lot of storage space, make a bold design statement, and make it look like a high-end kitchen. 
If you're looking to really make an impression with your kitchen, a modular unit might be the way to go. Kitchen remodeling may appear to be a difficult and time-consuming project.
Even modest updates can make your kitchen look like it belongs to a celebrity.
Interested in hearing more creative ideas for designing your kitchen ? Our Design Experts at Homes4India are available for a callback request. 
If you enjoyed reading this article, you might also like reading about many other design ideas that can be found in our Blogs section.
Further Reading
Refresh Your Senses with These Modern Bathroom Designs
Indoor Gardening: 5 Green-Ideas for Your Home
7 bedroom designs that are both inexpensive and simple to recreate.