Are you longing for a more natural atmosphere at home? See how simple it is to bring the outdoors in with these garden-inspired home decor ideas. 
Decorating with plants is nothing new in the world of interior design. While we were all cooped up inside due to the pandemic, home garden decorations were at an all-time high in terms of popularity and adoption.  
Everyone knows how important it is to have access to fresh vegetables and greenery in their daily lives. Not only do trees provide oxygen, which is essential to life, but we also found that they help us relax when we practice yoga or meditation indoors. 
But most Indians prefer to live in cities, and having an open courtyard would be a luxury for them. In this article, Homes4India provides you with some unique suggestions for bringing more plants into your home. 
1. Home Decor for Plant Lovers: a Living Wall Garden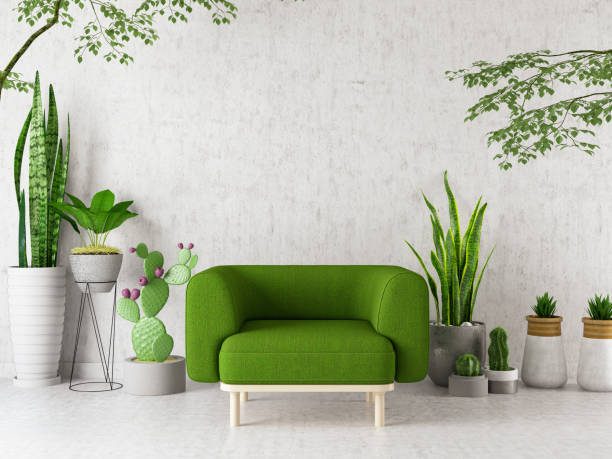 This indoor garden decor is perfect for the plant lover who spends most of her time outdoors.
Don't settle for the status quo of hanging or freestanding planters when you can experiment with a green wall.
To create an indoor green wall, you can use either climbers or herbs and ferns.
2. Moss wall hangings are unique garden decor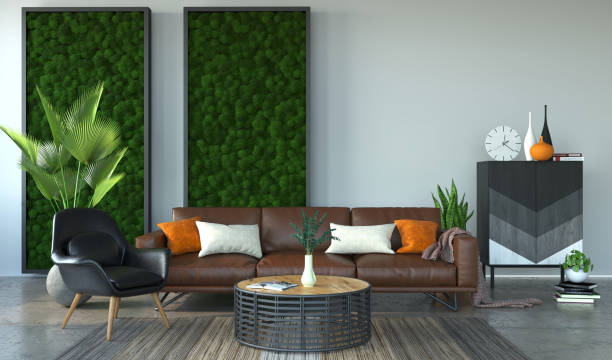 Planters or pots with trees for home garden decor can be mounted on the wall if there is not enough room on the floor.
It's a brilliant and inexpensive way to dress up bare walls at home. Since moss can grow in dark places, it is a great choice for decorating indoor walls.
3. Vertical Balcony Gardening with Home Garden Décor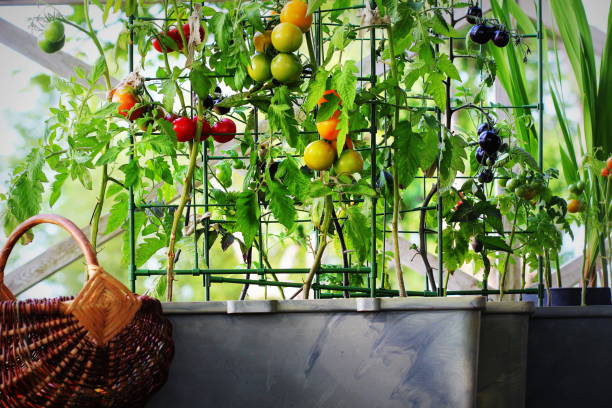 If you have a big balcony, don't be afraid to build yourself a vertical garden.
They take up little room and can be moved around with little effort. The balcony, with its vertical garden, is like a haven in the middle of a concrete jungle.
Here, you can relax in the evening breeze or wake up to the morning sun.
4. Decorate Your Bedroom With Plants From Your Garden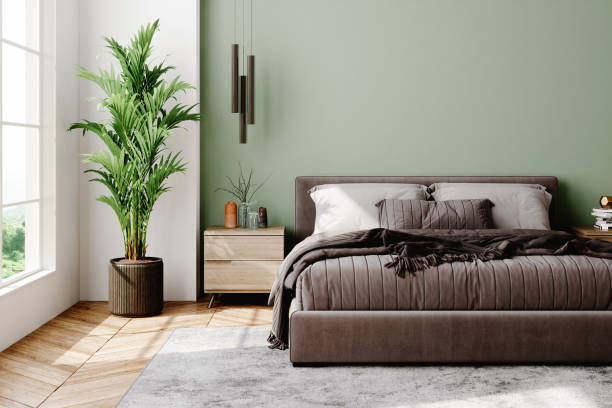 A few strategically placed plants can breathe new life into a dull bedroom. As a result, if you want to take your indoor gardening to the next level, you should buy some attractive decorative planters.
There are many ways to bring the beauty of home garden decor plants into your bedroom, but one of the best is to use a variety of sizes and materials for both hanging and freestanding planters.
5. A Hanging Garden Is a Great Way to Spruce Up Your Balcony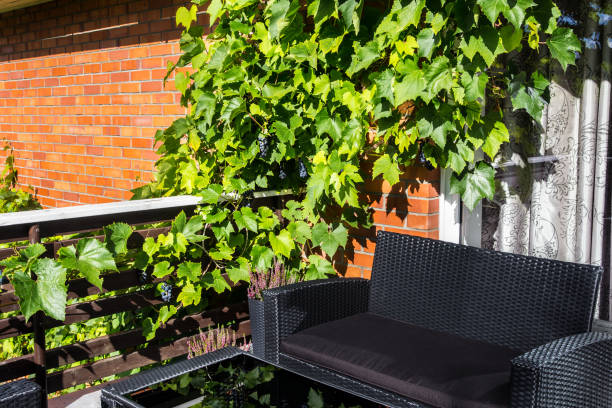 Plant some lush vines and hang them from a false ceiling for a beautiful balcony decoration. It enriches your home's overall aesthetic.
Make your balcony into a verdant haven thanks to the hanging planters and vines that cover the extended false ceiling. Just picture yourself unwinding in the lounge chair here with a bottle of wine after a long day.
Interested in hearing more creative ideas for designing your home ? Our Design Experts at Homes4India are available for a callback request. 
If you liked reading this article, you might also like reading about many other design ideas that can be found in our Blogs section.
Further Reading
Simple home decorating ideas that won't break the bank.
5 Best Balcony Decorating Concepts for Indian Apartments
5 Stylish Study Spaces for Children to Increase Concentration and Enjoyment