From Material to Style: How to Choose the Best Curtains and Drapes for Your Windows
Are you looking to give your home a refreshing makeover while also providing yourself with some much needed privacy and protection? Finding the right curtains and drapes can be a daunting task, with so many choices available in the market. Thankfully, there's no need to worry anymore! In this article, Homes4India provides you with tips and advice on how to choose the perfect curtains and drapes for your home. From the material and color to the size and style, you'll be sure to find the perfect match for your space. So, get ready to spruce up your home and make it your own with this guide on how to choose curtains and drapes for your windows.
List of Tips
Consider the Functionality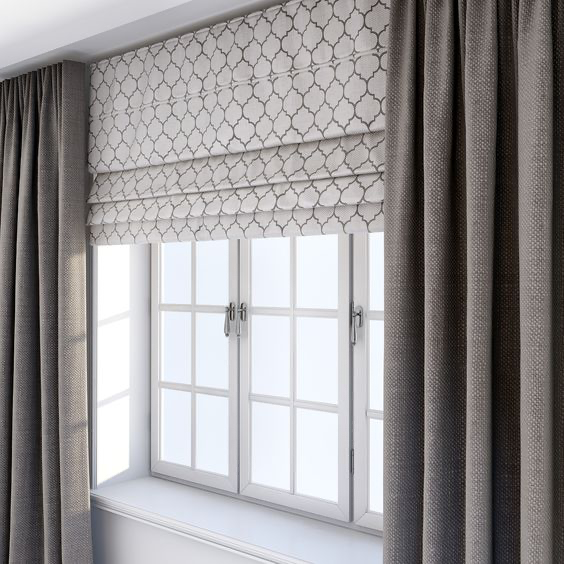 The first thing to consider when choosing curtains and drapes is their functionality. Do you need them for privacy, insulation, or to block sunlight? Depending on your requirements, you can choose different types of fabrics, colors, and designs. For instance, if you want to block sunlight, you can opt for thick and heavy fabrics like velvet or blackout curtains.
Measure your Windows
Before you go shopping for curtains and drapes, measure your windows to ensure that you get the right size. You don't want to end up with curtains that are too long or too short for your windows. When measuring, consider the width and height of your windows, and add a few inches to the length and width to ensure that the curtains cover the entire window.
Choose the Right Fabric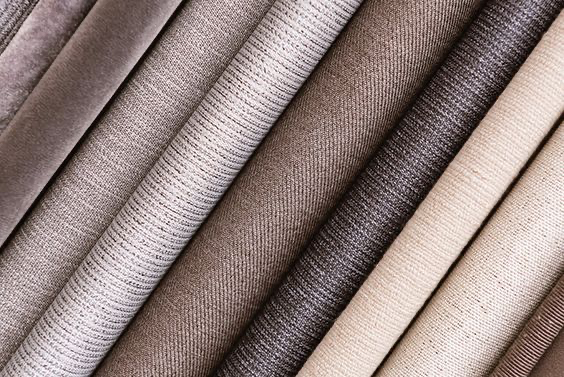 The fabric of your curtains and drapes is an essential factor to consider. The fabric should match your style and complement the overall decor of your space. You can choose from a wide range of fabrics, including silk, linen, cotton, and polyester, among others. Each fabric has its unique features, so choose one that suits your needs and
Match With the Room
Consider the style and color of your windows and other elements in the room, as these will have an impact on the curtains or drapes that you ultimately choose. You may want to pick something that blends in with the other colors and décor in the room, or create a contrast that is more dramatic.
Consider the Maintenance
When it comes to the material and texture, think about the look and atmosphere you want to create, as this will influence which fabric to opt for. Silk and velvet are both classic and luxurious; cotton and linen can be casual and breezy. There are many other fabrics available, so you should take some time to consider which one will best suit your needs and preferences.
Visualize the Final Look
Finally, consider how you want your curtains and drapes to hang: Fixed panels, tab-tops, puddled panels, pleated panels, swags, and more are all options. Each window treatment has its own merits, so be sure to make the best decision for your space.
Why should you choose Homes4India to design your home?
Homes4India is a leading interior designing company that specializes in designing homes, including curtains and drapes. With a team of experienced designers, Homes4India can help you choose the perfect curtains and drapes for your home based on your personal style, needs, and budget. They offer a wide range of options, including custom-made curtains, and their designers will work with you every step of the way to ensure your vision is brought to life. Whether you're looking for an understated design or something more modern and bold, they can help you create a space that you'll love.
Contact us to find out more.
Conclusion
When making decisions about window treatments, there are a few key factors to keep in mind. Consider the size and dimensions of your window to help you determine the best style and type of curtain for your space. Pay attention to materials for both function and aesthetics, and make sure to choose a curtain rod that complements your chosen window treatments. Most importantly, have fun with the process and express your personal style with the fabric, color, and patterns that make you feel at home. With these tips, you'll be sure to choose the perfect curtains and drapes for your space.
Frequently Asked Questions
What is the best material for curtains and drapes?
The best material for curtains and drapes depends on your personal style and preferences. Silk and velvet are both luxurious options, while cotton and linen are ideal for a casual look. Ultimately, the choice is up to you.
How should I hang my curtains or drapes?
There are several different ways to hang curtains and drapes. Tab-tops, puddled panels, pleated panels, and swags are all popular, depending on the look and feel you're going for. If you're unsure, consult with a professional designer.
Should I use a curtain rod or track?
This also depends on the look and feel you're trying to achieve. Generally, a rod works best with lightweight fabrics, while a track is better suited for heavier fabrics.
More Blogs on Interior Designs
Inspiring Ideas for Granite Kitchen Countertops
10 Ideas for Exposed Brick Wall Interiors
All pic courtesy: freepik.com & pinterest.com